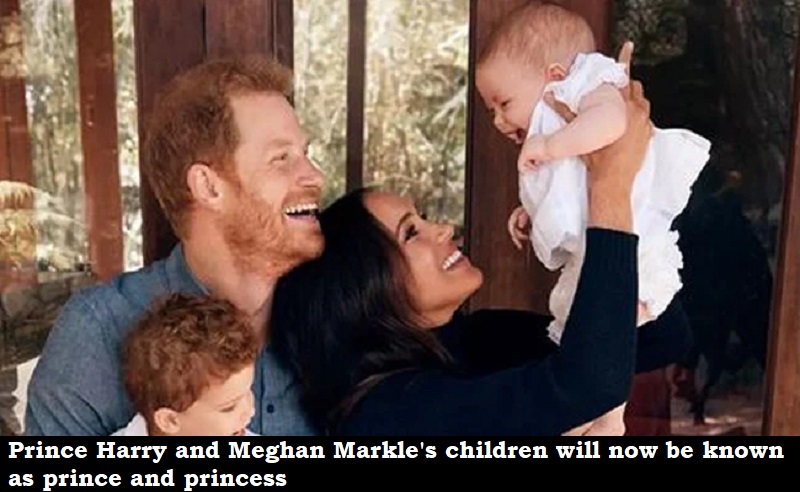 The children of Prince Harry and Meghan Markle shall hereafter be referred to as prince and princess. On Wednesday, when their baby was baptised, the parents used their daughter's royal title for the first time in public.
When Charles, Harry's father, became king in September, Archie, 3, and Lilibet, 1, were qualified to use the titles because according to royal custom, the monarch's grandchildren can become princes or princesses of the realm.
The interest in Harry's children's titles comes after his relationship with his father, King Charles, hit rock bottom following his tell-all memoir earlier this year titled Spare in which he made accusations against the royal family.
It was not known until Wednesday whether the couple, who stepped back from royal duties in March 2020 and now live in California, would want their children to be known as prince and princess.
'I can confirm that Princess Lilibet Diana was christened on Friday, March 3 by the Archbishop of Los Angeles, the Rev John Taylor,' a spokesperson for the couple said on Wednesday.
Buckingham Palace said it will update the royal website to reflect Archie and Lilibet's titles in 'due course'.