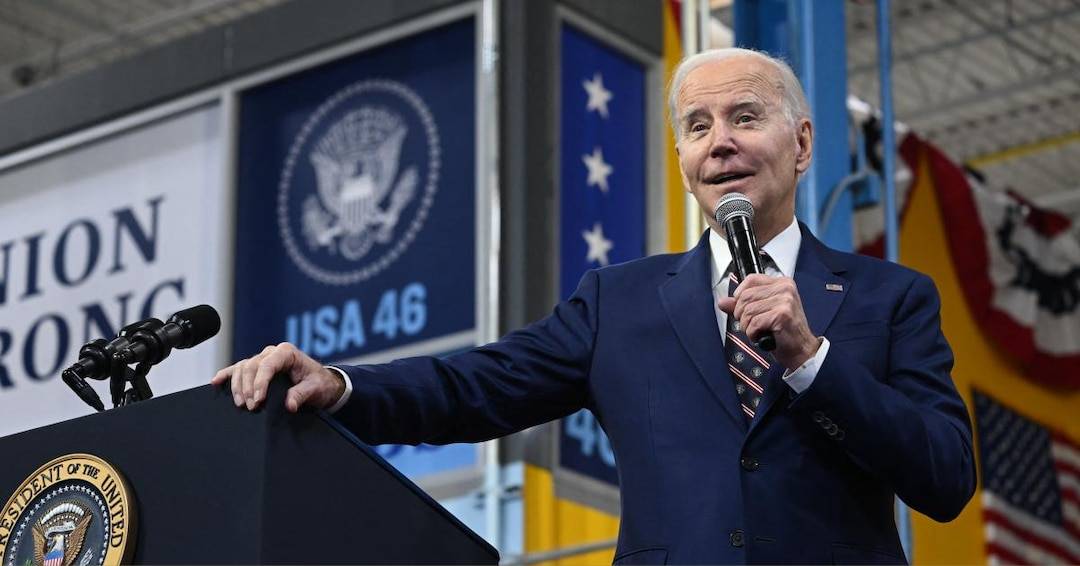 In a speech on budget plans on Thursday in Pennsylvania, US President Joe Biden referred to his predecessor and former US President Donald Trump as the 'maybe future president' to thunderous jeers from the audience.
Joe Biden, a Democrat, stated, 'I was campaigning for office at the time, and you may recall that I had a major dispute with the former president and maybe future president.' Biden was alluding to Republican Donald Trump.
Joe Biden said, 'Bless be Father,' while making the cross. The video of Joseph Biden calling a potential opponent for the 2024 US presidential election 'maybe future president' has subsequently gained widespread attention.
After being twice impeached from office by the House of Representatives, Republican Donald Trump lost the 2020 election to Democrat Joe Biden. Trump declared his candidature for the Republican presidential nomination in 2024 in November.
In his remarks to the gathering at his Mar-a-Lago home, Trump said, 'America's resurgence starts right now.'
The White House recently made known Joe Biden's intentions to run for office again, although the President hasn't formally declared his intention to do so.