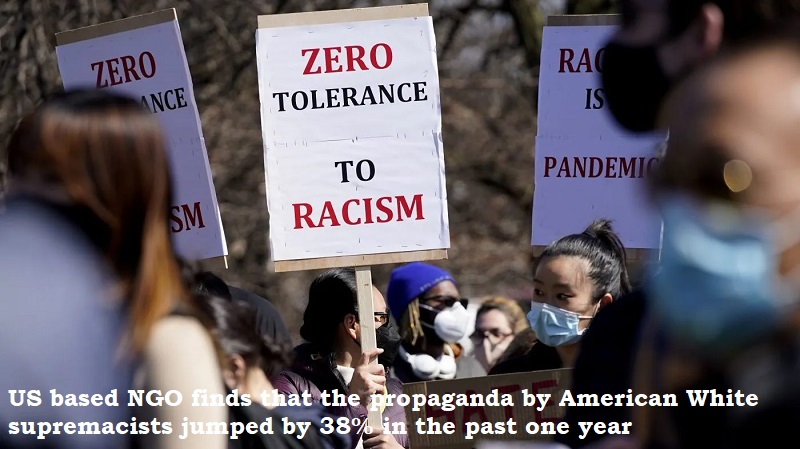 According to a US-based Organisation, American White supremacists' propaganda has increased by 38% over the past year.
6,751 instances of propaganda activity were reported by the Anti-Defamation League (ADL) in 2022, up from 4,876 in 2021. The number of incidents in 2022 is at its greatest level since the system started keeping track of them in 2017. This sum includes content efforts that are racist, antisemitic, or anti-LGBTQ.
The ADL has linked the rise in propaganda to the expansion of white nationalist organisations and the numbers of people who belong to them.
Texas had the highest levels of propaganda activity, followed by Massachusetts, Virginia, Michigan, Pennsylvania, California, Utah, Florida, Connecticut, and Georgia, according to the research.
The group further noted that the propaganda was reported in every state except Hawaii.
These White supremacist groups increasingly used banners, often draped over highway overpasses, to publicise their hate-filled messages, the ADL in its report stated.
Of these, three white supremacist groups — Patriot Front, Goyim Defense League and White Lives Matter — were responsible for 93 per cent of this year's activity, with ADL noting that the content was specifically antisemitic in nature.