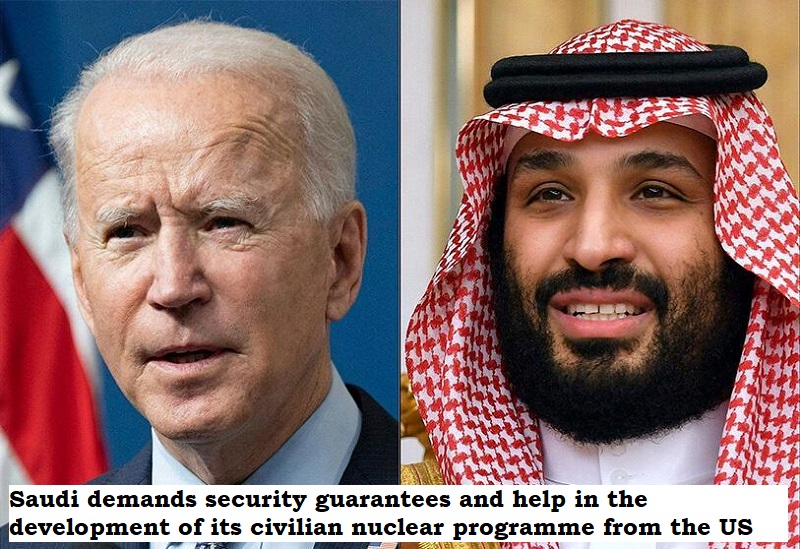 According to a report in The Wall Street Journal, Saudi Arabia is requesting security guarantees and assistance from the US in developing its civilian nuclear programme as the latter attempts to mediate its peace agreement with Israel.
It has become a top priority for Israeli Prime Minister Benjamin Netanyahu and US President Joe Biden to reach a normalisation agreement with Saudi Arabia since the likelihood of conflict with Iran over its military assistance to Russia during the Ukraine War and its nuclear programme is still quite high.
The Biden administration was said to have been heavily involved in the difficult negotiations, and any agreement would have changed the Middle East's political landscape, according to the accounts.
The demands made by Saudi Arabia for nuclear aid and security guarantees stand as daunting obstacles amid the deal, as the measures are likely to be opposed by some Washington lawmakers.
Riyadh is cautious about striking a deal that is likely to come under fire in the Arab world and aggravate tensions with Iran.