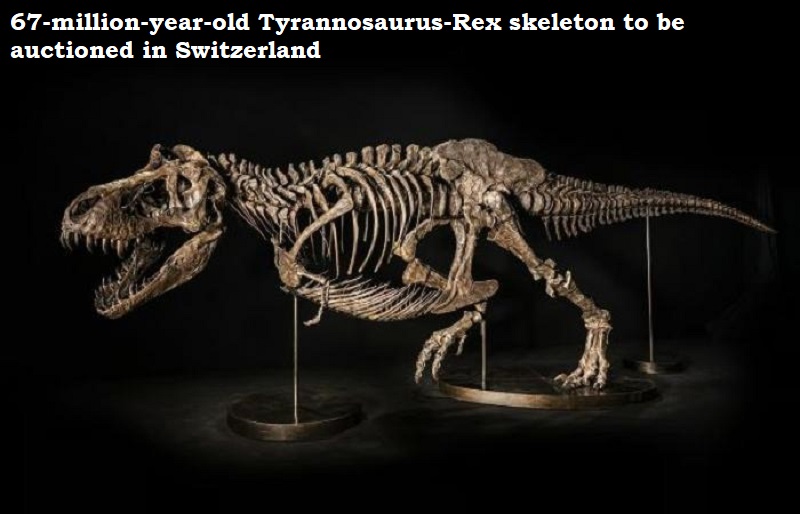 A Tyrannosaurus-Rex skeleton dating back 67 million years will be auctioned off in Switzerland next month, marking a first (April 18). Just three times in the history of the world has a full "skeleton" of such excellent quality been offered for auction, and this will be the first time a T-Rex will do so in Europe.
The skeleton, known as "Trinity," rises tall at 3.9 metres and is currently valued between $6.5 and $8.7 million, according to the auction house (Eight million Swiss francs). But, experts think that the amount is quite low and that it might increase as the auction date draws near.
The sale becomes all the more important as only 32 skeletons of adult T-Rex's – one of the largest apex predators to have ever walked the face of the Earth – had been discovered worldwide.
Trinity has been composed using the bone material of three T-Rex specimens. They were excavated between 2008-2013 in the US states of Montana and Wyoming. The Hell Creek and Lance Creek formations in the respective states are well-known for the discoveries of two other T-Rex skeletons to have gone under the hammer.