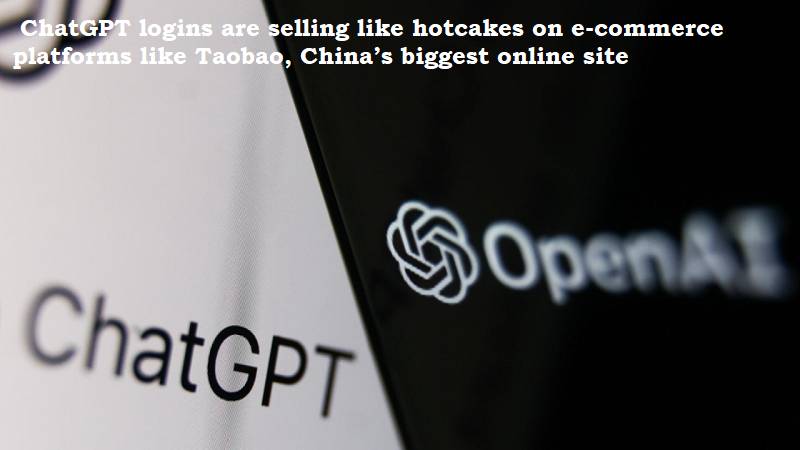 Just four months have gone since ChatGPT was introduced by Microsoft-backed OpenAI. Tech businesses are scrambling to incorporate the AI-powered bot into their goods and apps as a result of the considerable excitement that it has created among its users.
Most users have been astounded by how clever the AI-powered chatbot sounds; some have even compared it to Google after hearing how well it can offer straightforward solutions to challenging issues.
One nation appears to have been overlooked, and that is China, at a time when users all over the world are in awe of its potential.
Although being accessible elsewhere in the globe, the developers of ChatGPT have not made their AI chatbot available in the Asian nation. But that hasn't stopped the tech-savvy enthusiasts from using it.
According to a report by Wired, ChatGPT logins are selling like hotcakes on e-commerce platforms like Taobao—China's biggest online site, where hundreds of thousands of merchants offer everything from iPhone cases to foreign driver's licenses.
Till February, more than 600 online vendors were reportedly selling ChatGPT logins for prices ranging from 1-30 RMB ($0.17-$4.28). Over the months, demand has shot through the roof with some stores making thousands of sales.
However, the burgeoning popularity of ChatGPTs has also spawned many copycats. Tencent's WeChat, for instance, reportedly has emerged the sole platform where knockoffs of the AI bot are being downloaded.