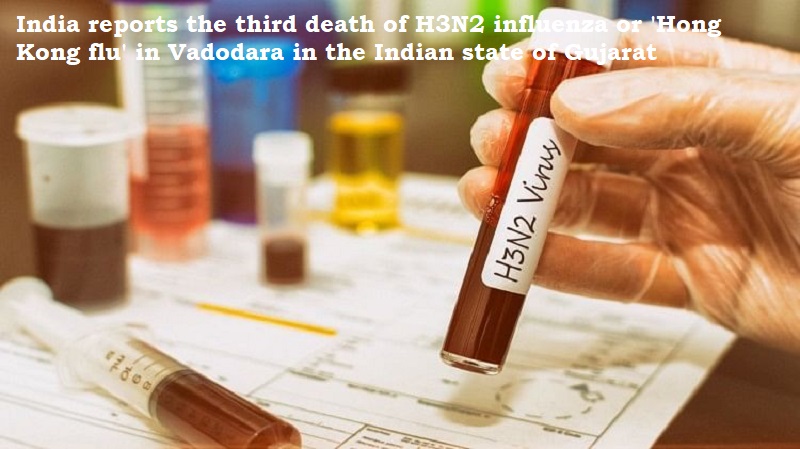 The third case of H3N2 influenza, also known as 'Hong Kong flu,' was confirmed in Vadodara, Gujarat, India, the country's northernmost state.
Ahmedabad has received samples for further analysis. According to reports in the media, the number of instances has increased recently. According to PTI news agency's report citing official sources, the other two fatalities were recorded in Haryana and Karnataka.
An 82-year-old senior citizen from Karnataka's Hassan district passed away on March 1 as a result of the seasonal influenza subtype H3N2. Hire Gowda had high blood pressure.
Hassan District Health Officer (DHO) told PTI, 'It is confirmed that Hire Gowda, 82, son of Halage Gowda, died of H3N2 virus on March 1.' The other death was reported from the Indian state of Haryana of a 56-year-old lung cancer patient, as per the news agency.
As per the data by Indian Health Ministry on Friday, a total of 451 cases were recorded of the H3N2 virus in India between 2 January and 5 March.