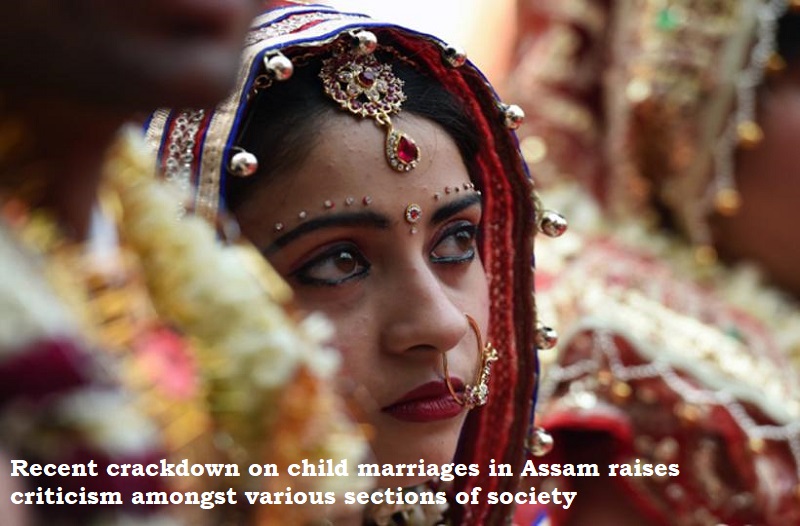 Several groups in society, including the media, have sharply criticised Assam's recent crackdown on underage weddings. Around 2,763 persons had been detained as of February 9 of this year in connection with child marriage in the state of Assam.
Some startling statistics are presented by the National Family Health Survey-V (NFHS 2019–21). According to the report, 23.3% of women in the 20–24 age range were married off before becoming 18 years old.
According to the report, 7% of Indian women between the ages of 15 and 19 have started having children.
Teenage pregnancies in Assam are at an alarmingly high rate. As per the report shared in a tweet by Chief Minister of Assam Himanta Biswa Sarma, in Assam Teenage pregnant women in 2022 (January to December) stands at 16.8 per cent. That is, out of the 6,20,867 number of pregnant women registered, pregnant women below the age of 19 years is1,04,264.
Child marriage is indeed a social evil and needs to be eradicated. Although a law exists against child marriage, such laws without implementation will remain as symbolic acts only. The crackdown on child marriage in Assam is a welcome step taken by the Assam chief minister, paving the way for its eradication.