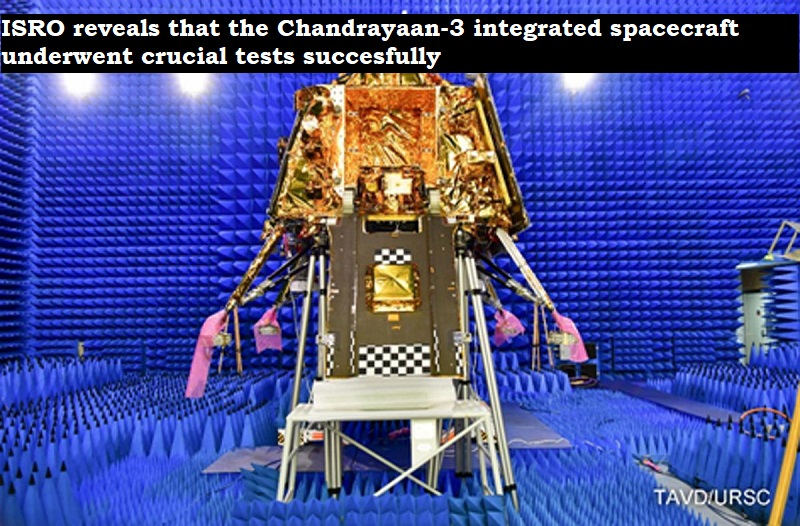 The Chandrayaan-3 integrated spacecraft underwent important tests, according to the Indian space agency, showing its quick progress towards mission readiness for its third lunar spacecraft.
Tests were conducted on the integrated spacecraft, which consists of the propulsion module, lander, and rover, to see if it can withstand the excessive noise and vibration produced during the launch and flight of the rocket.
For context, the LVM3 rocket launch (which is intended to launch Chandrayaan-3 produces sound that can be heard at least eight kilometres away from the launchpad. The spacecraft would have to continue to function correctly even after being subjected to such noise and vibration at launch because it was safely tucked away in the rocket's nose cone (payload fairing).
Though the payload fairing is adequately protected to shield the spacecraft from the harsh launch environment, it is essential to test and ensure the survivability of the spacecraft.
ISRO carried out these tests at the UR Rao Satellite Centre(URSC) in Bengaluru, India's lead facility for designing, developing and building satellites and interplanetary probes.