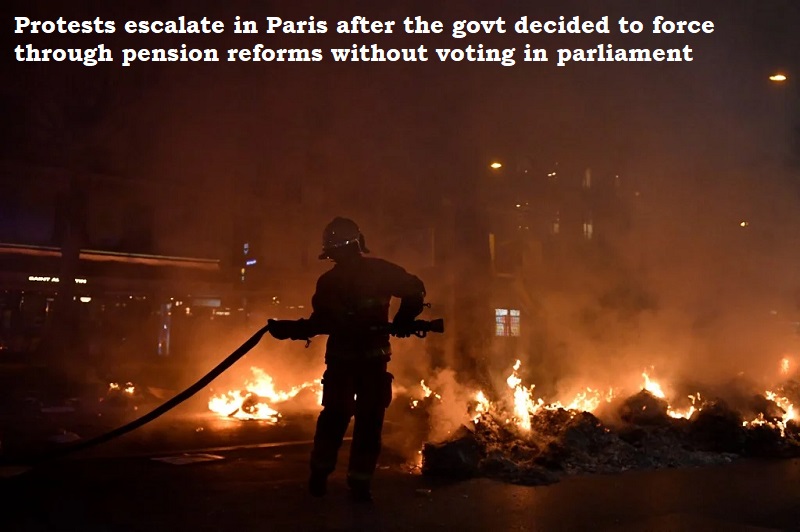 After the French government's intention to push through pension reforms without parliamentary approval, there were clashes between police and protesters in Paris.
On Place de la Concorde, protesters gathered to voice their opposition to the raising of the retirement age from 62 to 64. Police used tear gas to try to disperse the gathering as the protests got worse. Cobblestones were thrown by protesters.
In the midst of pandemonium in parliament caused by extreme left MPs noisily singing La Marseillaise to prevent French Prime Minister Elisabeth Borne from speaking, the French government utilised special constitutional powers to push through the pension reforms bill.
A last-minute decision was taken by French President Emmanuel Macron to avoid a parliamentary vote and pass the legislation to increase the pension age from 62 to 64.
Minutes before the country's MPs were to cast vote in the lower house, Macron was busy conducting frantic meetings with senior political figures, and in minutes, he decided to use special powers and not take the risk of voting, in which he had chances of losing.