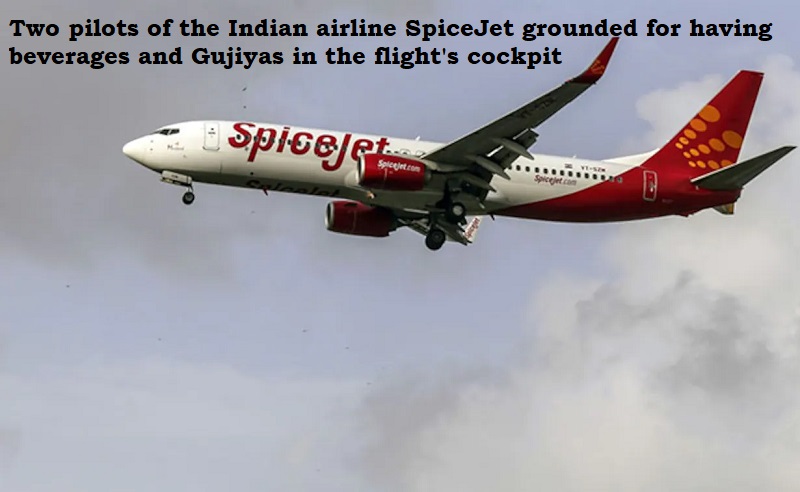 The Indian airline SpiceJet grounded two of its pilots for having drinks and Gujiyas (an Indian delicacy) in the cockpit. The incident took place on a SpiceJet flight from Delhi to Guwahati on March 8, the day of Holi, according to reports from Indian media agencies.
Aviation safety expert Mohan Ranganathan posted a picture of the pilots carrying Gujiyas and a drink perched precariously on the control panel of the plane on Twitter on Tuesday (March 14).
According to Ranganathan, the plane was travelling at 0.79M at 37,000 feet. He referred to India's Minister of Civil Aviation Jyotiraditya Scindia and remarked, 'Even your horoscope can't save you if there is an emergency.' Some Twitter users expressed upset over his message and criticised the pilots for their behaviour.
The aviation safety consultant also pointed out, 'The Central pedestal is not a table. Even the slightest turbulence and coffee spills on to the electronics, it will foul the systems. This is a CRIMINAL act.'
As per India's aviation rules, pilots and crew are allowed to have food, and beverages inside the cockpit but under strict guidelines.