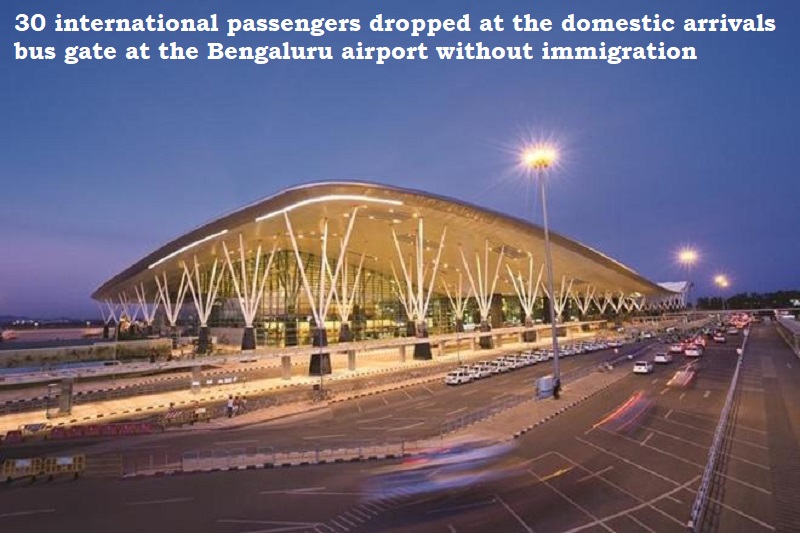 30 international passengers were mistakenly dropped off at domestic arrivals at Bengaluru airport. The incident occurred on March 15th, when 30 passengers who had arrived from Dubai were directed to the domestic terminal instead of the international terminal.
The passengers were reportedly confused about their destination and followed the instructions given to them by airport officials. Airport authorities have launched an investigation into the incident, and measures have been taken to prevent such mistakes from occurring in the future.
The passengers were later transferred to the international terminal and were allowed to exit after completing the necessary procedures.
Airport officials have apologized for the inconvenience caused to the passengers and have assured that steps will be taken to avoid similar incidents in the future.
This incident highlights the importance of effective communication and proper signage at airports to ensure that passengers are directed to the correct terminals.