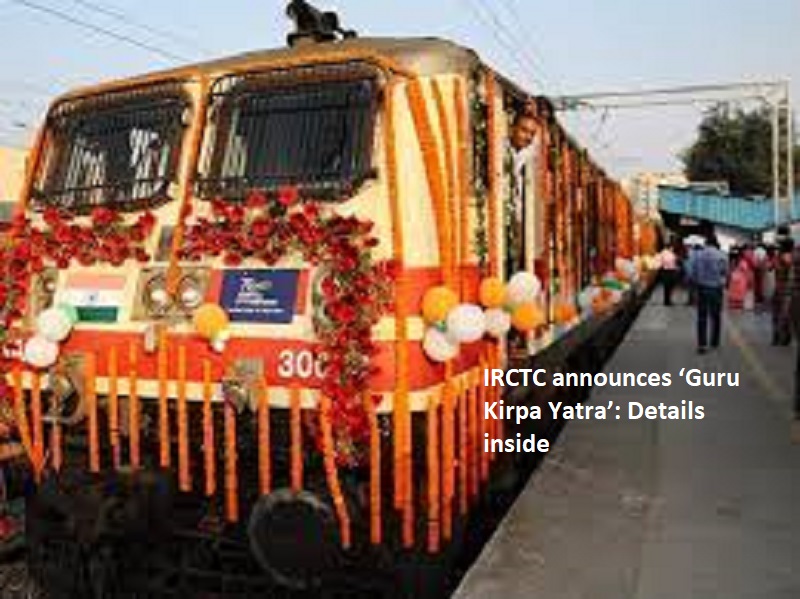 New Delhi: The Indian Railways Catering and Tourism Corporation (IRCTC) have decided to operate a tour package covering holy Sikh shrines across India. The tour named 'Guru Kirpa Yatra' will be operated using special Bharat Gaurav Tourist train.
The  11 days and 10 nights tour  will start on April 5 and will continue till April 15. Passengers can board and disembark at Bareilly, Lucknow, Sitapur and Pilibhit in Uttar Pradesh.
The tour will cover  Kesgarh Sahib Gurudwara and Virasat-e-Khalsa of Anandpur Sahib, Gurudwara Sri Patalpuri Sahib in Kiratpur Sahib, Gurudwara Sri Fatehgarh Sahib in Sirhind, Sri Damdama Sahib in Bathinda, Sri Akal Takht and Golden Temple in Amritsar, Takht Sachkhand Shri Hazur Sahib in Nanded, Gurudwara Shri Guru Nanak Jheera Sahib in Bidar and Shri Hari Mandir Patna Sahib in Patna.
Also Read: Private school fee hike announced in UAE 
The special Bharat Gaurav Tourist train will have 9 sleeper class coaches, 1 AC-3 coach and 1 AC-2 tier coach. The train will have a total capacity of 678 passengers.
IRCTC is offering the tour package in 3 categories— Standard, Superior and Comfort. Passengers in the sleeper class have to pay Rs 24,000 per person, while third AC tickets will cost Rs 36,000 per head and the second AC seats will cost Rs 48,000. The cost of the tour includes train travel, all 3 meals daily, hotel accommodations (with or without air conditioning), and local bus transportation. Passengers who book these packages will receive the facilities on a first-come-first-serve basis.
Passengers can book the package at Uttar Pradesh's Paryatan Bhawan, Gomti Nagar in Lucknow and State IRCTC Office Lucknow as well as through the IRCTC website www.irctctourism.com.