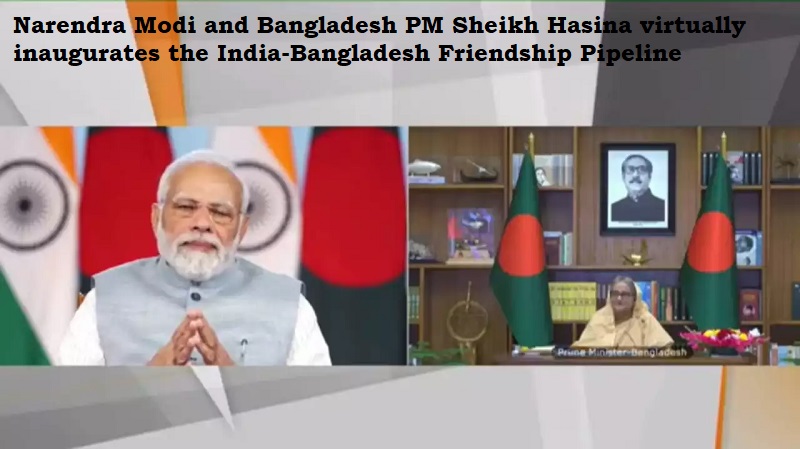 Indian Prime Minister Narendra Modi and Bangladesh Prime Minister Sheikh Hasina inaugurate a diesel pipeline worth 377 crore rupees ($51 million) connecting the two countries.
The pipeline will transport high-speed diesel from India to Bangladesh, with a capacity of 2.5 million metric tonnes per annum. The project is expected to boost economic ties between the two nations and enhance energy security in the region. The pipeline will run from Siliguri in West Bengal to Parbatipur in northern Bangladesh, covering a distance of 130 km.
The project has been completed in collaboration between Indian Oil Corporation and Bangladesh Petroleum Corporation. The pipeline is expected to reduce transportation costs and bring down the prices of petroleum products in Bangladesh.
The move is part of India's 'Neighborhood First' policy, aimed at strengthening ties with its neighbors and improving regional connectivity. Both leaders also inaugurated a railway project linking Haldibari in India and Chilahati in Bangladesh, with plans for more cross-border rail links in the future.
The two leaders also discussed various other bilateral issues, including trade, connectivity, and regional security, during their virtual meeting.
The pipeline and railway projects are expected to boost economic growth and regional integration between India and Bangladesh.