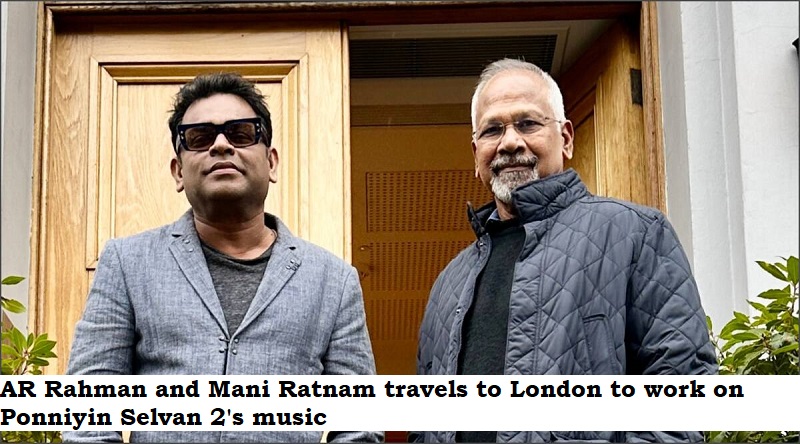 Renowned Indian music composer AR Rahman and acclaimed filmmaker Mani Ratnam have arrived in London to work on the music for the second part of their upcoming Tamil film, 'Ponniyin Selvan'.
The duo has teamed up for several projects in the past, including the critically acclaimed films 'Roja', 'Bombay', and 'Dil Se'.
'Ponniyin Selvan' is an epic historical drama based on a Tamil novel of the same name, written by Kalki Krishnamurthy. The film features an ensemble cast of several popular actors from the South Indian film industry, including Vikram, Aishwarya Rai Bachchan, Trisha Krishnan, and Jayam Ravi.
The music of the film is expected to play a crucial role in enhancing the overall cinematic experience. AR Rahman, who has won several awards for his music compositions, has already completed the music for the first part of the film, which is expected to release later this year. The second part of the film is currently in production.
The makers of 'Ponniyin Selvan' have been tight-lipped about the plot of the film, but reports suggest that it will revolve around the reign of the Chola dynasty, which ruled a significant part of southern India in the 10th and 11th centuries.
AR Rahman and Mani Ratnam's collaboration has been hailed as one of the most successful partnerships in Indian cinema, with the duo creating some of the most iconic soundtracks in Indian film history. Fans of the duo are eagerly anticipating the release of 'Ponniyin Selvan' and are excited to see what magic they will create this time around.