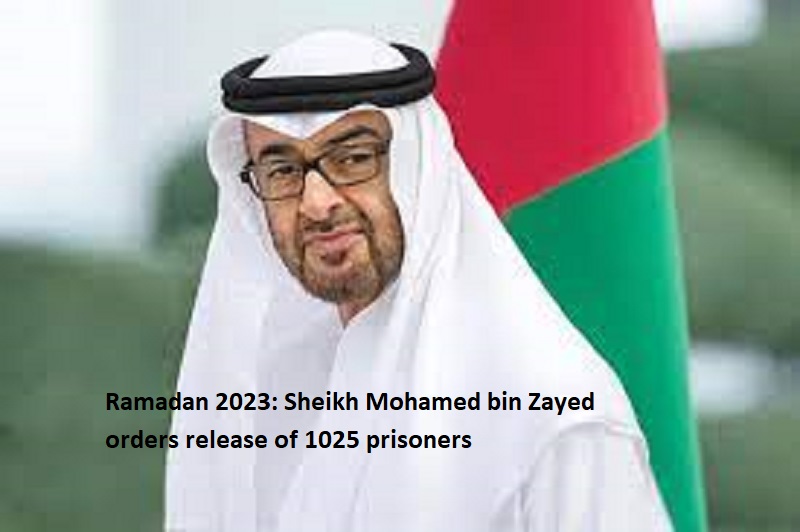 Abu Dhabi: His Highness Sheikh Mohamed bin Zayed Al Nahyan,  the President of the United Arab Emirates and Ruler of Abu Dhabi has ordered the release of 1025 prisoners from correctional and penal facilities. The royal pardon  was issued ahead of the holy month of Ramadan. The pardoned prisoners had been sentenced to jail terms for a variety of offences.
Also Read: Union government reduces windfall tax on crude oil 
Every year, during special occasions, the country's Rulers pardon a number of inmates in a compassionate gesture that seeks to keep families together and raise quality of life.