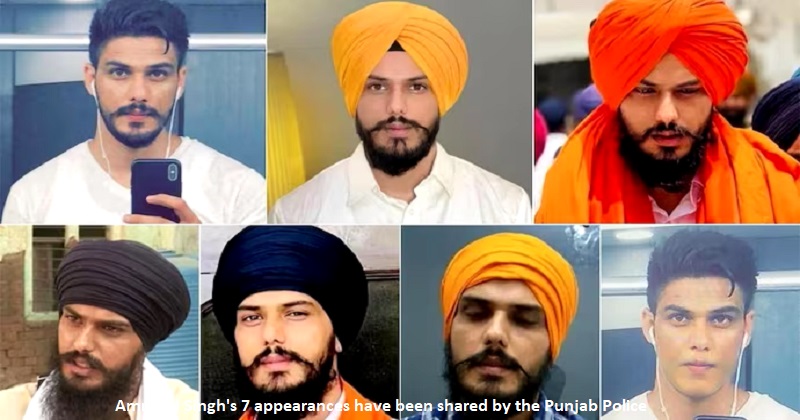 Amritpal Singh, the fugitive leader of the Khalistani movement, is still at large despite a four-day manhunt. On Tuesday, Punjab Police published a list of possible appearances he might have taken to avoid capture.
The police have published seven different images of Amritpal Singh, in which he can be seen sporting various turbans, clean-shaven or bearded looks, and disguises in the hopes that someone will be able to identify and locate him. These images will enable people to recognize Amritpal Singh even if he has changed from the appearance he had when he escaped, which is something that police think he may have done. Earlier today, Punjab Police arrested four people who helped Amritpal Singh escape.
Amritpal Singh, the apparent leader of Waris Punjab De, has been listed as a wanted person after he eluded police on Saturday following a tense pursuit through the Jalandhar region. Sources claim that Amritpal Singh escaped on a motorcycle after switching vehicles. He also altered his appearance, donning a turban and a cloth over his goatee. More than 100 individuals have been detained thus far. However, Amritpal Singh was able to elude the authorities and is currently at large.