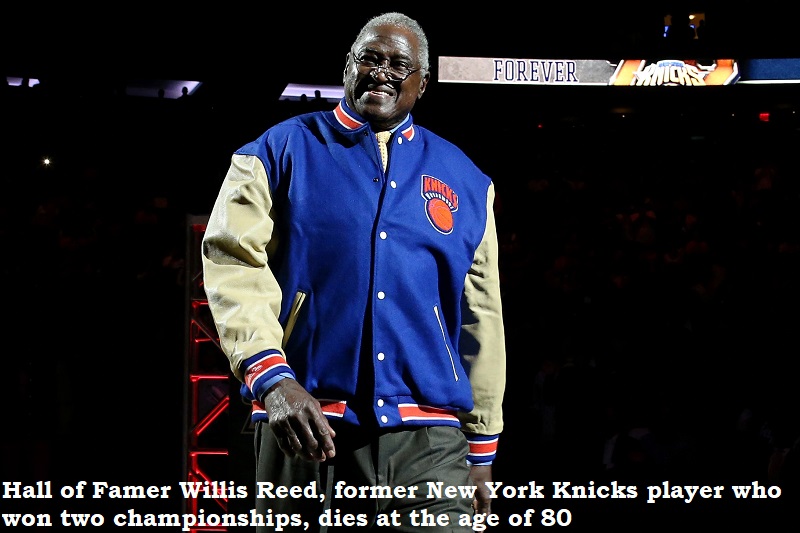 NBA Hall of Famer Willis Reed, who was famously known as 'The Captain,' passed away at the age of 80. The basketball world mourns the loss of one of its greatest players, who played for the New York Knicks for ten seasons from 1964 to 1974. He helped the Knicks win two NBA championships in 1970 and 1973, and his leadership and toughness on the court earned him the nickname 'The Captain.'
Reed's impact on the sport extended beyond his impressive performance on the court. In 1969, he famously played through a thigh injury during Game 7 of the NBA Finals against the Los Angeles Lakers, inspiring his team to victory. He also played a significant role in promoting racial equality in the sport, as he was one of the first black players to win the NBA MVP award in 1970.
Following his retirement from the NBA in 1974, Reed continued to be involved in basketball, serving as a coach and executive for several teams. He was inducted into the Naismith Memorial Basketball Hall of Fame in 1982 and was named one of the 50 Greatest Players in NBA History in 1996.
The basketball community and fans around the world are saddened by the news of Reed's passing, with many paying tribute to him on social media. His legacy as one of the greatest players in NBA history, both on and off the court, will continue to inspire future generations of basketball players.