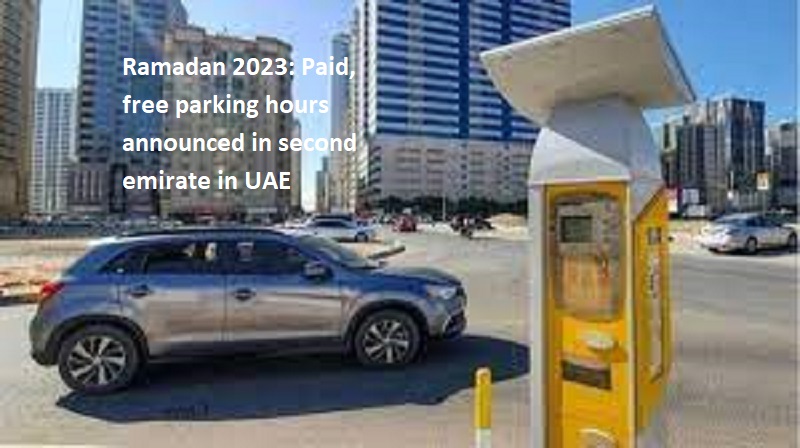 Ajman: The Ajman Municipality has announced the paid parking hours during the holy month of Ramadan. The civic authority informed that the working hours of the parking lots from Thursday to Saturday would be in 2 shifts – morning from 9am to 1pm and will resume from 8pm to midnight. However, parking will be free on Fridays and public holidays.
Parks in the emirate will open from 4pm until 1am on all seven days of the week.
The Ajman central and Manama abattoir will open from 9am to 2.30pm from Monday to Thursday, and on Friday from 9am until midnight. On Saturdays and Sundays, the abattoir in Ajman and Manama will open at 9am and operate until 1.30pm.
Also Read: Ministry announces Ramadan working hours 
Express vehicle inspection and registration centres  will work in 2 shifts – from Sunday to Thursday, will be open from 8am to 5pm, and Friday from 8am to noon, as for the evening shift from Saturday to Friday will offer services from 8:30pm to 2am. Marine transport (Abra) operations during Ramadan will be divided into 2  shifts; the first period starts from 4pm to 6pm and from 7pm to midnight.
On-demand bus service will start from 7am to midnight. Taxis can be booked  via the route application or by calling the number 600599997 and by on  WhatsApp at +971600599997.