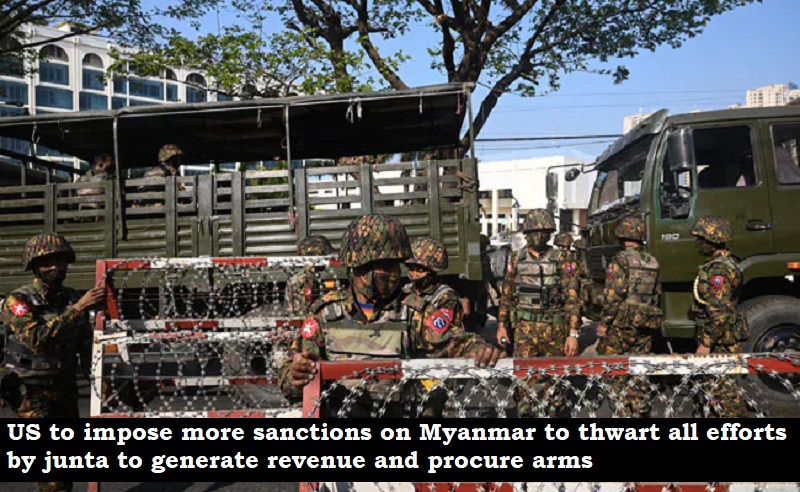 The United States has announced its intention to impose additional sanctions on Myanmar's military junta in response to their ongoing violent crackdown on pro-democracy protesters.
The US government has previously sanctioned individuals and entities associated with the military junta and has called on other countries to join them in condemning the military's actions.
Russia, which has close ties to Myanmar's military, has been urged by the US to stop supplying arms to the junta. The US has also accused Russia of aiding the junta in its crackdown on protesters.
The US State Department has released a statement condemning the junta's actions and expressing support for the people of Myanmar in their struggle for democracy. The statement also calls for the release of political prisoners and an end to the violence against protesters.
The US has been joined by other countries, including the United Kingdom, Canada, and the European Union, in imposing sanctions on the junta and condemning their actions. However, Myanmar's military leaders have shown no signs of backing down and have continued their brutal crackdown on protesters.
The situation in Myanmar remains tense, with ongoing protests and reports of human rights abuses by the military. The international community continues to call for a peaceful resolution to the crisis and for the restoration of democracy in Myanmar.