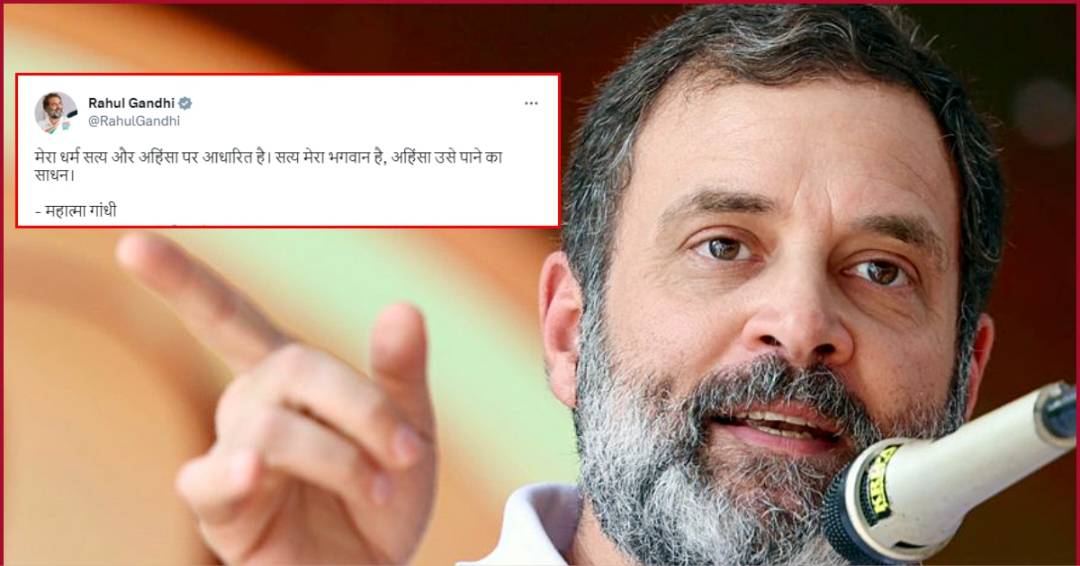 Rahul Gandhi, the head of the Congress, cited Mahatma Gandhi in a tweet about truth and non-violence after a court in Surat, Gujarat, sentenced him to two years in prison on Thursday in connection with his comments about the 'Modi surname.' 'The principles of my faith are truth and non-violence. Mahatma Gandhi once remarked, 'Truth is my God, and nonviolence is the way to achieve it.' 'The Congress leader made this statement in a Hindi tweet shortly after the court's decision.
Gandhi was given a two-year prison sentence for his 'Modi surname' statement made at an electoral rally in Karnataka prior to the 2019 Lok Sabha elections by the court of Chief Judicial Magistrate HH Varma.
The Congress leader's attorney, Babu Mangukiya, said that the court gave him bail and postponed the punishment for 30 days so that he could appeal to a higher court.
According to Mangukiya, the court convicted Gandhi in accordance with sections 499 and 500 of the Indian Penal Code, which deal with criminal defamation.
Gandhi was in the courtroom when the judge delivered the decision.
Gandhi was accused of being the reason why all thieves share the last name Modi, says the lawsuit. comments in response to a grievance brought out by BJP MLA and former Gujarat minister Purnesh Modi.
The comments were made by the Wayanad MP for the Lok Sabha on April 13, 2019, while he was running for office. He was speaking to a crowd at Kolar, Karnataka.