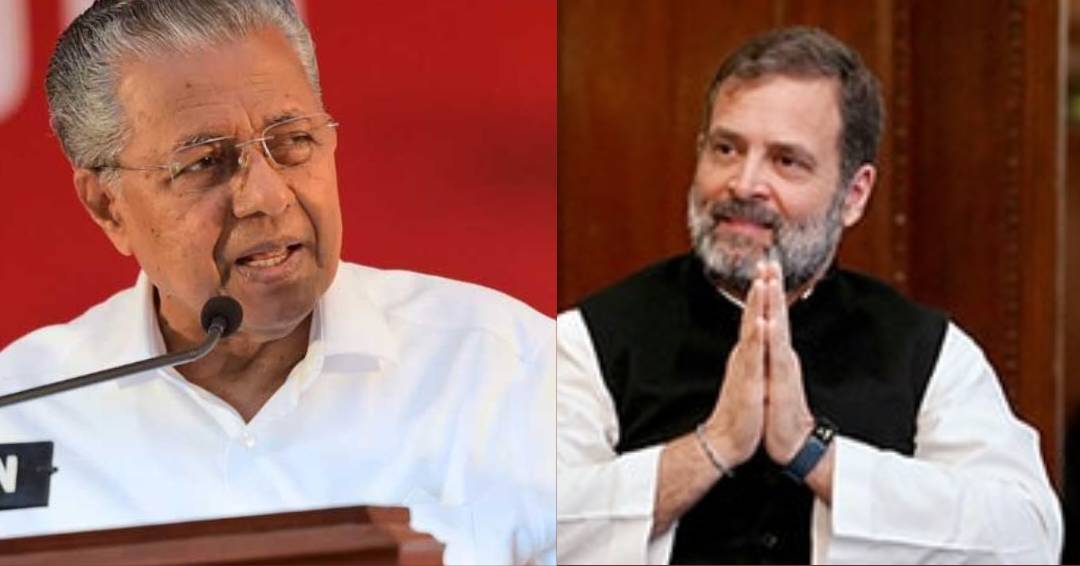 Pinarayi Vijayan, the chief minister of Kerala, claimed on Friday that the latest instance of the Sangh Parivar's assault on democracy was the disqualification of Wayanad MP Rahul Gandhi's MP status as a result of a Surat court's decision in a defamation case.
The CM claimed in a Facebook post that the use of force to stifle divergent opinions is fascist. 'The opposition's top figurehead is the target of an attack. What protection does the average person have in such a situation to express his opinions?' He posed the question in the post, 'What kind of respect are they showing for constitutional values? Manish Sisodia's imprisonment and the BJP's political meddling in other states,' according to Pinarayi, are both components of the party's plan to undermine democracy.
Sitaram Yechury, the general secretary of the CPM, criticised the disqualification. It is unacceptable that the BJP is now targeting opposition leaders and disqualifying them, as it has done with @RahulGandhi. This is in addition to the egregious way the ED/CBI was used against the opposition. Such totalitarian assaults must be resisted and defeated, he said in a Facebook post.
Gandhi was removed from office as a member of parliament a day after a Surat court found him guilty of criminal defamation in a case from 2019. In a statement, the Lok Sabha Secretariat stated that it went into force on March 23, the day of his conviction.
Rahul Gandhi, Member of the Lok Sabha representing the Wayanad Parliamentary Constituency of Kerala, stands disqualified from the membership of the Lok Sabha as of the date of his conviction, which is March 23, 2023, says the notification.