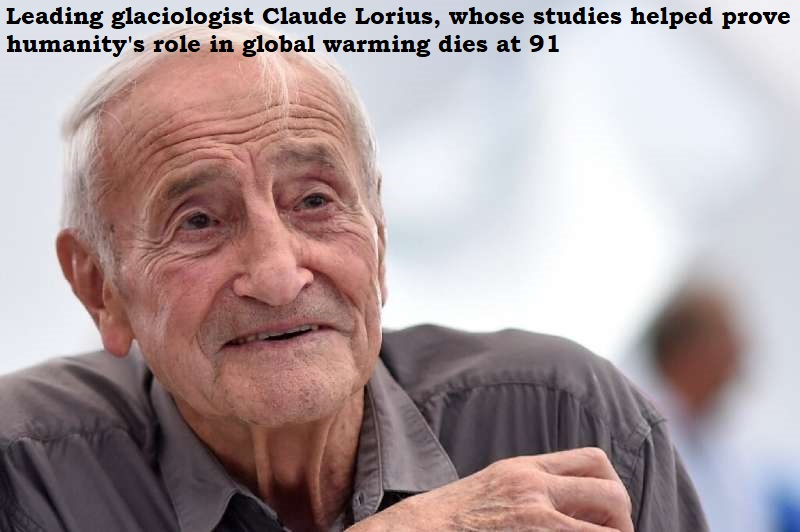 Claude Lorius, a French glaciologist who was a pioneer in the study of climate change, died on March 22, 2023, at the age of 91. Lorius was known for his research on ice cores, which helped to establish the link between human activities and climate change.
Lorius was born in Besançon, France, in 1932. He studied geology and geophysics at the University of Strasbourg and later became interested in the study of ice. In the 1950s, he began conducting research on glaciers and ice sheets in Antarctica.
One of Lorius's most significant contributions to climate science was his work on ice cores, which are samples of ice that can be used to study past climates. Lorius led several expeditions to Antarctica to collect ice cores, which he and his team analyzed to study the composition of the atmosphere over thousands of years.
Lorius's research showed that carbon dioxide levels in the atmosphere had increased significantly since the Industrial Revolution, and that this increase was linked to human activities such as burning fossil fuels. His work was instrumental in establishing the scientific consensus on the reality of human-caused climate change.
In addition to his scientific research, Lorius was also an advocate for environmental protection. He was a member of several international organizations and served as the director of the French Polar Institute from 1983 to 1988.
Lorius's contributions to climate science and his dedication to environmental protection will be remembered as his legacy. His work helped to establish the scientific foundation for understanding climate change and its impact on the planet.