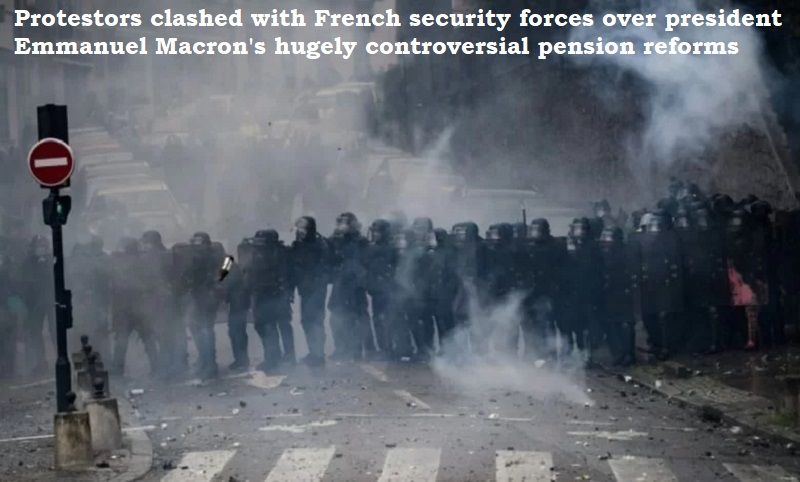 The ongoing protests against President Emmanuel Macron's vaccine mandates and COVID-19 health pass have turned violent in France, with clashes between police and protestors leading to injuries on both sides.
On the ninth day of protests, which saw demonstrations in cities across the country, 149 police officers were injured, with several hospitalized due to their injuries. Dozens of protestors were also injured, with some being treated for tear gas inhalation.
The protests have been marked by incidents of vandalism and looting, with several stores and public buildings being damaged or destroyed. The French government has condemned the violence, with Prime Minister Jean Castex saying that it "cannot be tolerated."
The protests have also been criticized by medical professionals and public health experts, who say that the vaccine mandates and health pass are necessary measures to control the spread of COVID-19 and protect public health.
The French government has vowed to continue enforcing the vaccine mandates and health pass, despite the protests and the violence that has accompanied them.