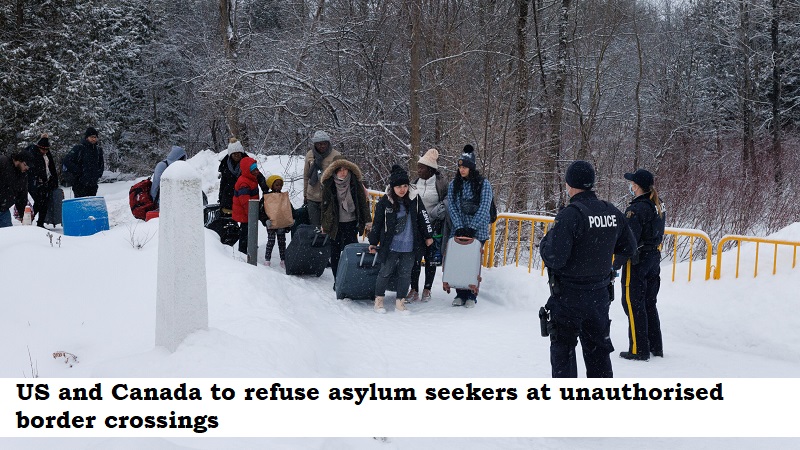 The United States and Canada have reached an agreement to turn away asylum seekers who try to cross the border at unofficial points of entry.
The agreement allows both countries to quickly return asylum seekers to their home countries or the country where they first sought asylum.
Under the new policy, asylum seekers will only be allowed to enter at official border crossings, where they can apply for asylum in the usual manner.
The agreement comes after a spike in the number of asylum seekers attempting to cross the border at unofficial points of entry in recent years.
Many of these crossings were made by people who were fleeing violence and persecution in their home countries, particularly in Central America.
However, the US and Canada have argued that allowing asylum seekers to cross at unofficial points of entry creates security risks and puts a strain on resources.
The new policy has been criticized by human rights groups, who argue that it violates international law and puts vulnerable people at risk.
They argue that many asylum seekers are forced to cross at unofficial points of entry because they are afraid of being caught by authorities, or because they are unable to access official border crossings.
The US and Canada have pledged to uphold their obligations under international law and protect the rights of refugees and asylum seekers. However, critics remain skeptical about the effectiveness and fairness of the new policy.