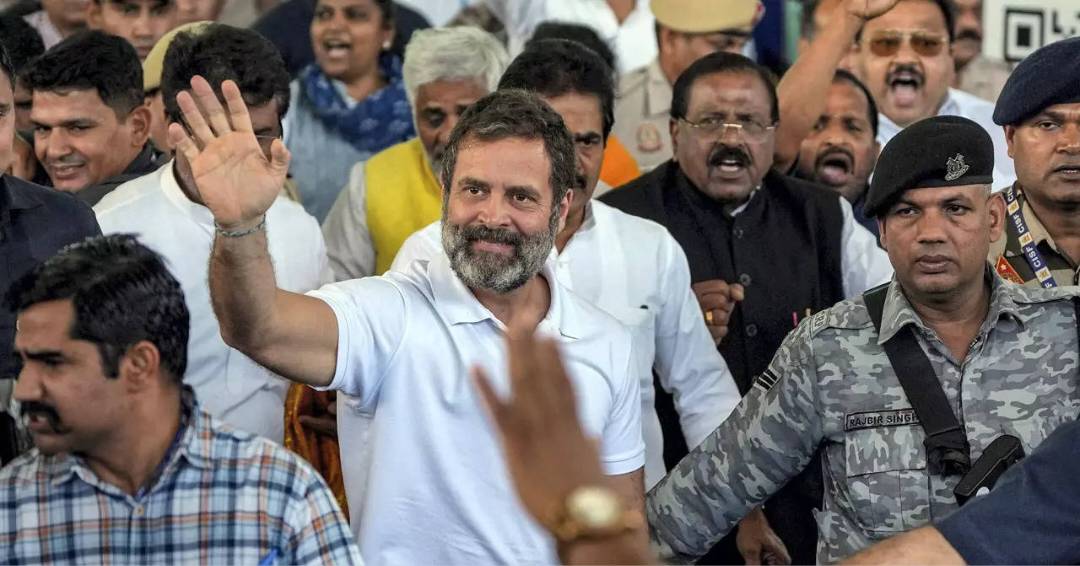 The Congress party has made the decision to undertake a significant, nationwide campaign starting on Monday in opposition to Rahul Gandhi's disqualification.
The party claims that the disqualification of Rahul Gandhi was done by the administration in 'lightning speed,' calling it a 'strangulation of democracy,' and that the administration is now using novel tactics to 'gag' him.
Soon after the disqualification was issued by the Lok Sabha Secretariat, the party leadership met and agreed to fight it legally and politically. They also planned to initiate a nationwide 'Jan Andolan' on Monday.
The Congress also welcomed the statements of support from opposition leaders, noting that Mallikarjun Kharge, the head of the opposition in the Rajya Sabha, has been working with other parties inside of Parliament and will continue to do so outside of it as well.
The Delhi Police detained numerous MPs for disobeying prohibitory orders after party MPs earlier led a protest march to Vijay Chowk. They were held at the Kingsway Camp police station before being released in the evening.