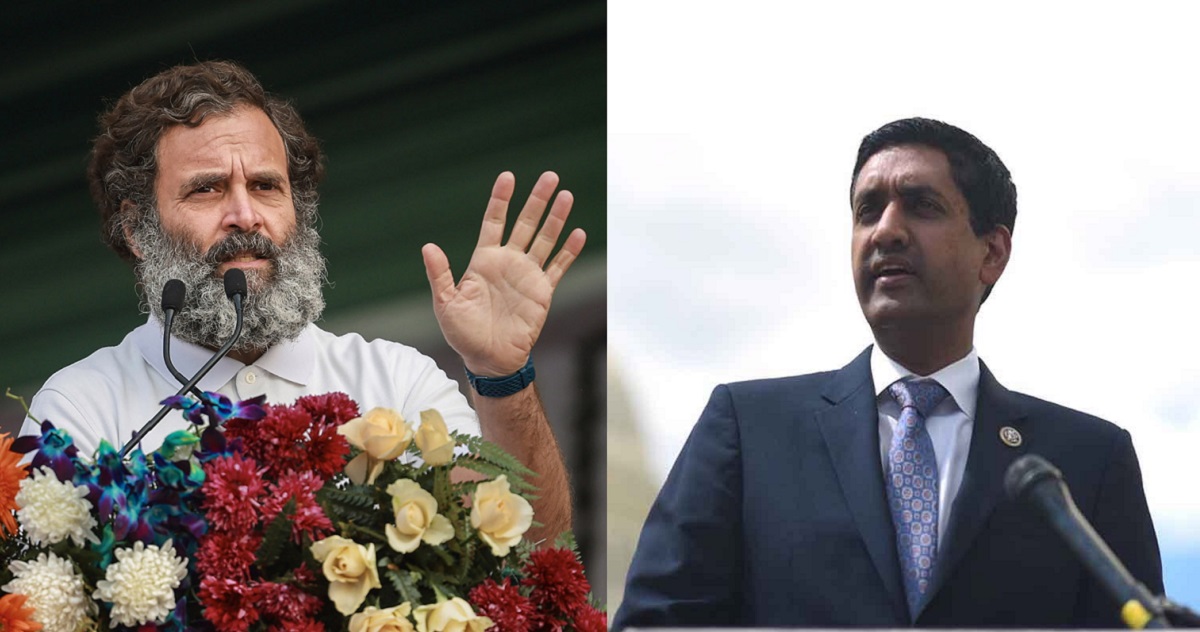 Washington: Senior Congress leader Rahul Gandhi's disqualification from the Lok Sabha is a 'deep betrayal' of Gandhian philosophy and the deepest values exhibited by India, an influential Indian-origin Congressman said on Friday.
Gandhi, the former Congress president, was on Friday disqualified from the Lok Sabha, nearly 24 hours after a court in Surat convicted him in a defamation case. The disqualification will bar 52-year-old Gandhi, a four-time MP, from contesting polls for eight years unless a higher court stays his conviction and sentence.
'The expulsion of Rahul Gandhi from parliament is a deep betrayal of Gandhian philosophy and India's deepest values', Indian-American Congressman Ro Khanna said in a tweet. 'This is not what my grandfather sacrificed years in jail for', Khanna said. Khanna represents Silicon Valley in the US House of Representatives. Khanna, who is the Co-Chair of the Congressional Caucus on India and Indian- Americans, has sought Prime Minister Narendra Modi's intervention on this issue. 'You have the power to reverse this decision for the sake of Indian democracy', Khanna said in another tweet.
Meanwhile, George Abraham, vice-chair of the Indian Overseas Congress, USA, termed Gandhi's disqualification as a sad day for democracy in India. 'It is a sad day for democracy in India. By disqualifying Rahul Gandhi, Modi sarkar is ringing the death knell for the right to free speech and freedom of Indians everywhere', Abraham said. 'Bringing a frivolous court case against a remark in the heat of a political campaign is shameful and not on par with the spirit of the Constitution regarding freedom of expression', he added