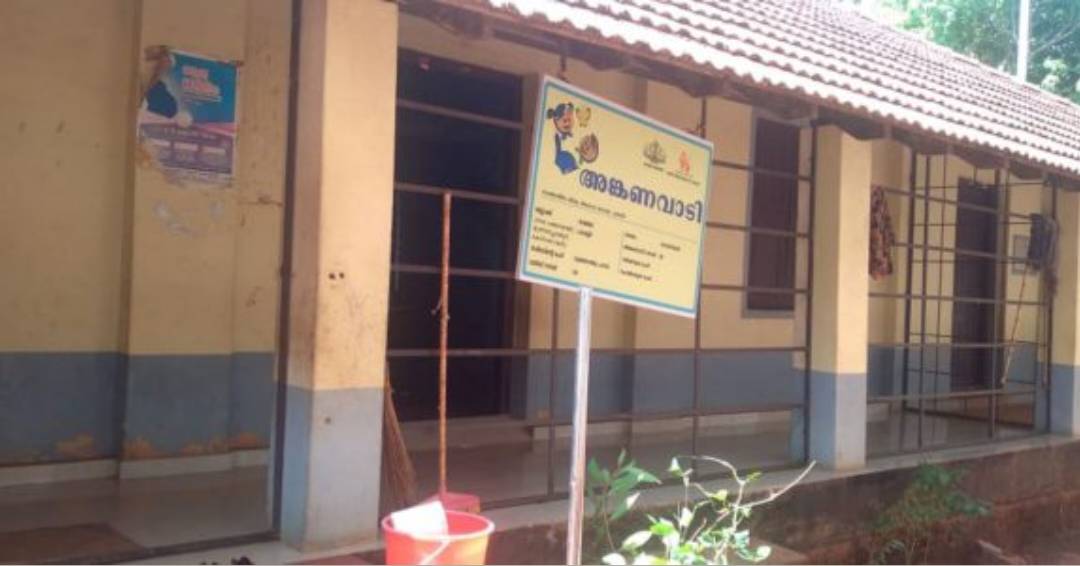 Chief Minister Inaugurates School Buildings; Sweltering Conditions for Anganwadi Children as Power Cut in Malappuram
In a virtual event on May 23, Chief Minister Pinarayi Vijayan inaugurated 97 school buildings across Kerala. The Government Upper Primary School in Mundothparamba, located around 350 km away from the Secretariat, eagerly awaited the ceremony. The school, funded by the Kerala Infrastructure Investment Fund Board, is receiving a new two-storey block. However, during the event, local MLA P.K. Kunhalikutty and the Panchayat President were absent, causing a last-minute change in plans as the school's head teacher and PTA president stepped in. Meanwhile, underlying tensions between the school and the anganwadi on campus have created dire conditions for the children.
The anganwadi, which serves 18 children between the ages of three and six, has been facing issues for months. The school disconnected the power supply eight months ago and halted water supply last month. Furthermore, broken furniture and equipment were dumped in the anganwadi just before an inspection. Efforts to seek help from authorities, including the Chief Minister and the Kerala State Commission for Protection of Child Rights, have gone unanswered. Shiny, an anganwadi teacher, expressed concern about the children enduring sweltering classrooms without fans, while Fathima, a mother, shared her decision to stop sending her four-year-old son due to the lack of power. Another parent, Saleena, complained about the school's actions and the increased distance she now has to walk to drop off her child.
The dispute between the school and anganwadi escalated when the panchayat attempted to build a new anganwadi on the school grounds. However, the PTA and some teachers opposed the location, leading to the project's cancellation and the loss of funds allocated for the construction. The discord between the PTA and the panchayat has created a climate of distrust, further exacerbating the situation. While discussions between the CPM and the PTA have taken place, anganwadi teacher Shiny remains hopeful for a resolution, emphasizing the immediate need for power restoration. The children's well-being is at stake, and the community seeks a swift resolution before the new academic session begins.