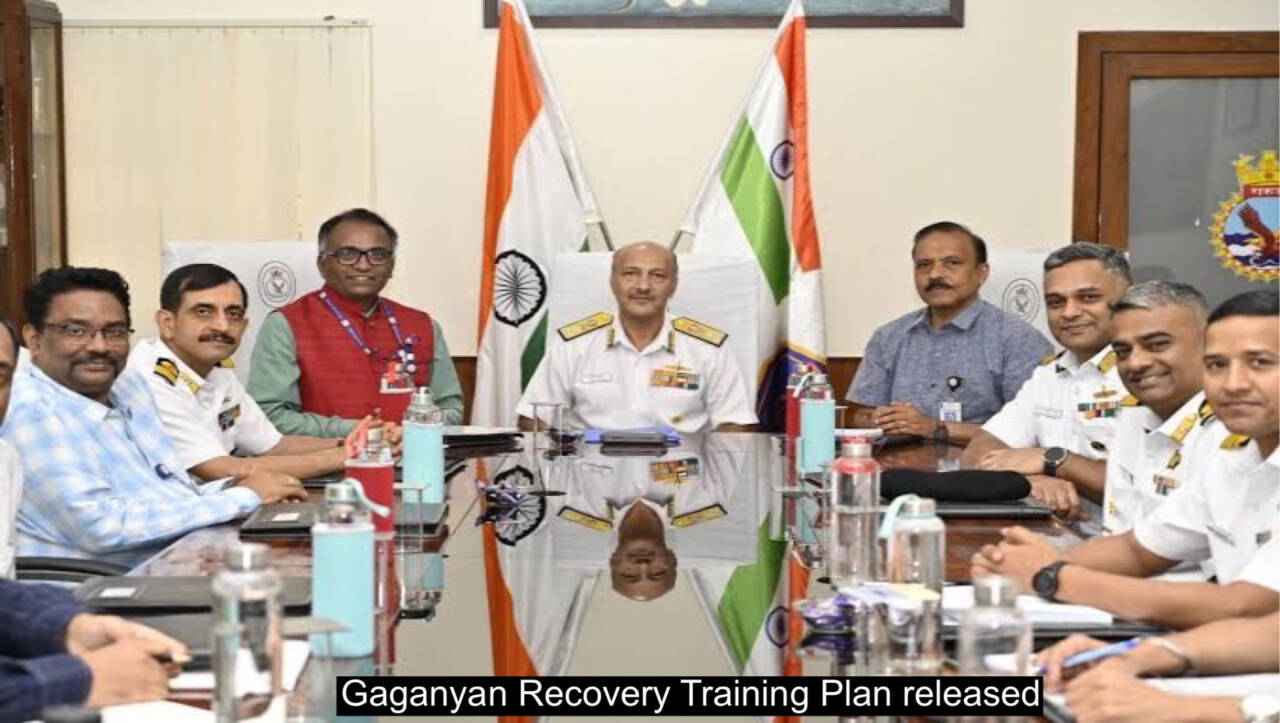 The Indian Navy and Indian Space Research Organisation (ISRO) recently announced the Gaganyaan Recovery Training Plan at the Water Survival Training Facility (WSTF) INS Garuda in Kochi, bringing India one step closer to its first venture into space. The instruction manual was released jointly by VAdm Atul Anand, Director General of Naval Operations, Dr Unnikrishnan Nair, Director of the Vikram Sarabhai Space Centre (VSSC), and Dr Umamaheshwaran R, Director of ISRO's Human Space Flight Centre (HSFC).
The recovery training is scheduled in stages, beginning with unmanned recovery and progressing to human recovery training in harbour and open sea situations. The Indian Navy is leading the recovery efforts in collaboration with other government organizations. The Crew Module Recovery Model was also formally handed over to the Indian Navy at the INS Garuda's cutting-edge Water Survival Training Facility (WSTF) in Kochi. The projected mass and shape mockup will be utilized to familiarize and train Gaganyaan recovery crews. The Indian Navy will also help ISRO by conducting a series of trials to fine-tune the Standard Operating Procedures for training the Gaganyaan crew and recovery teams.
The Gaganyaan Programme aims to demonstrate human spaceflight to Low Earth Orbit (LEO) in the medium term, while laying the groundwork for a long-term Indian human space exploration program. The Gaganyaan program's goal is to demonstrate indigenous capabilities to conduct human space flight missions to LEO. The Government of India (GoI) has approved two unmanned flights and one human mission as part of this program.