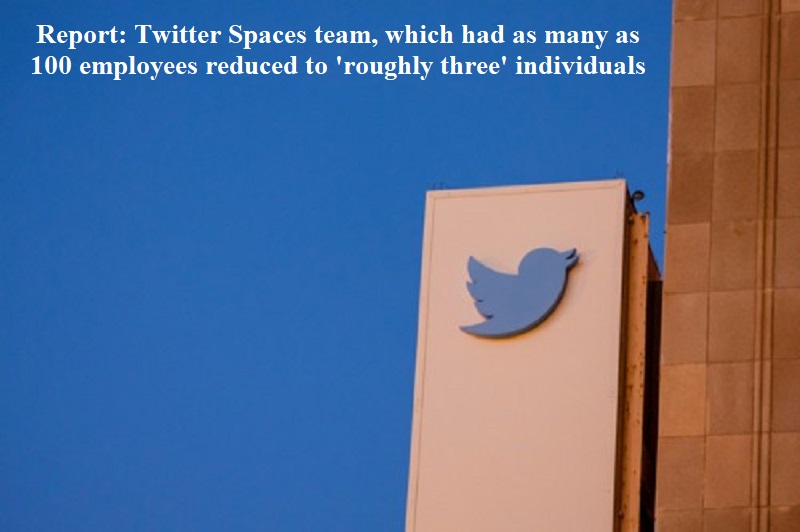 According to an IANS report, the Twitter Spaces team, which previously had around 100 employees, has been reduced to approximately three individuals. This revelation follows the technical issues experienced during Florida Governor Ron DeSantis' 2024 US presidential election announcement on the app this week, which was described as a "fiasco."
The Spaces team has been operating without much of the institutional knowledge it had accumulated since Twitter introduced live audio conversations in 2021 to compete with the popular Clubhouse app, as reported by the Platformer.
A post on the pseudonymous employee forum called Blind, as cited by the Business Standard, stated that "practically no one remaining knows the current architecture in depth."
During the highly anticipated discussion between Ron DeSantis and Elon Musk on Twitter Spaces, the social networking platform encountered several crashes, leading to disruptions and ultimately affecting the announcement. Around 678,000 people attempted to listen, but due to the technical issues, Musk attributed the failures to the large number of listeners.
The Spaces session was eventually restarted, with approximately 304,000 listeners. David Sacks, a venture capitalist and personal friend of Musk, mentioned that the servers were struggling to handle the influx of participants, jokingly stating that they were "melting the servers."
Bryan Gryphon, DeSantis' campaign spokesman, expressed on Twitter that the overwhelming interest in DeSantis had "literally busted up the internet" and that the campaign had raised $1 million in just one hour.
However, the hour-long interview on Twitter experienced significant sound issues, leaving portions of it without audio, and many participants were either dropped or unable to engage.
Elon Musk, who hosted the chat and owns Twitter, attributed the outages to insufficient server capacity to accommodate the high number of participants.
Following the technical difficulties, Musk apologized and acknowledged the unprecedented nature of the event, stating, "I think we're definitely breaking new ground here. As far as I know, no major presidential candidate has ever announced candidacy on social media this way. So thank you for doing that."
DeSantis will be challenging former President Trump for the Republican nomination, but he currently trails behind Trump in recent polls.
A day before the formal announcement, Musk mentioned that they would be interviewing DeSantis because he has "quite an announcement to make," emphasizing that this type of event on social media is unprecedented.
Musk clarified that he does not endorse any specific candidate at the moment but is interested in Twitter Spaces serving as a public town square. He also assured that the real-time questions and answers during the event would not be scripted.