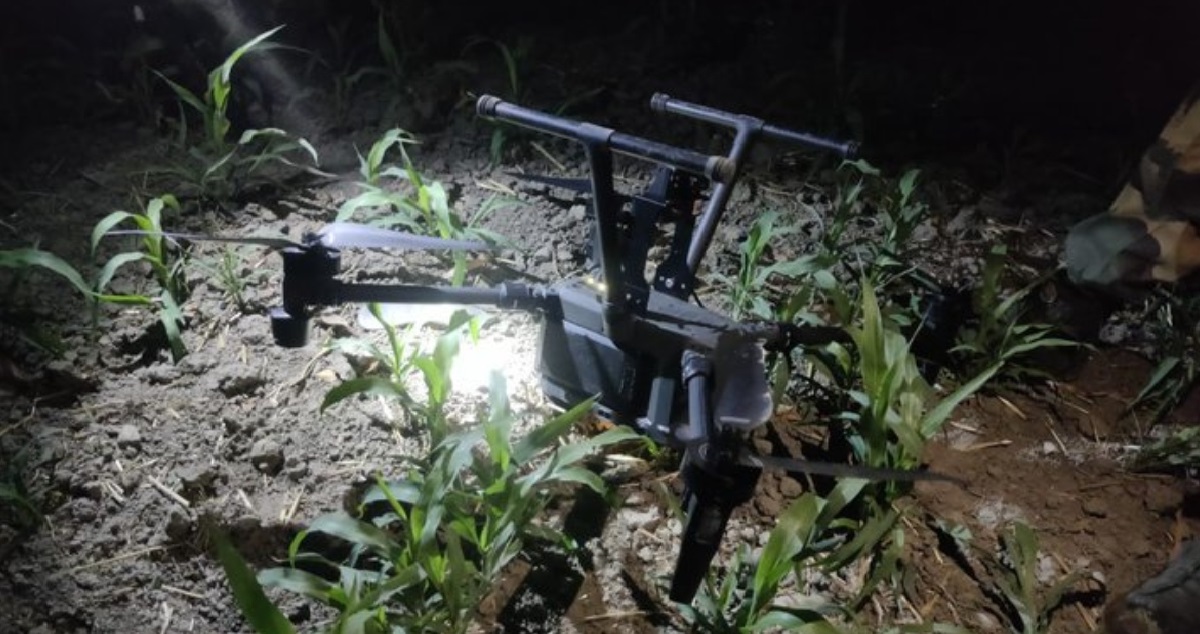 Amritsar: Border Security Forces (BSF) shot down a drone on Sunday and arrested a smuggler with 3.2 kg of drugs near the India-Pakistan International Border in Punjab, a senior official said.
'On the intermittent night of May 27-28, Border Security Force (BSF) troop shot down a drone (Quadcopter, DJI Matrice RTK 300) near Village Dhanoe Khurd, district Amritsar. Troops apprehended a smuggler', BSF DIG Sanjay Gaur, Amritsar said on Sunday. 'Three packets of narcotics (heroin) weighing 3.2 kg were recovered. BSF recovered another heroin consignment at another place', he said. 'Further action will be taken after questioning the smuggler', BSF DIG Gaur said. Further investigation is underway.
In a similar incident, BSF on Sunday intercepted and brought down a Pakistani drone that violated Indian airspace in Punjab's Amritsar sector. The BSF troops have recovered the drone and tied narcotics. 'A Pakistani drone that violated Indian airspace has been intercepted and brought down by alert BSF troops in Amritsar Sector', BSF Punjab Frontier said in a statement.