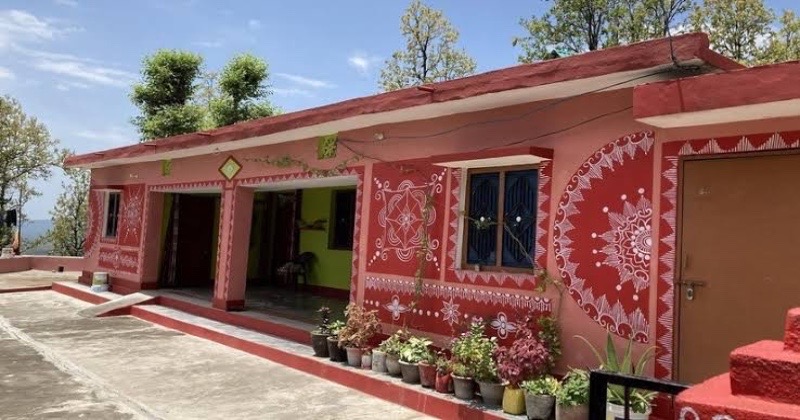 Foreign delegates returned from the second meeting of the G20 Anti-Corruption Working Group (ACWG) in Uttarakhand with an incredible sight of India's rich culture. Twenty foreign delegates paid a visit to Oni village in Tehri, which was turned into a modern hamlet in a matter of months. At Oni, the foreign delegations were greeted in the traditional manner. Women from self-help groups and traditional musical instrument performers greeted them enthusiastically. "Foreign delegates visited the village's Anganwadi center, the Narendra Nagar Forest Division's interpretation center, Panchayat Bhavan, pottery bank, rural savings bank, milk production center, and millet center," stated state Forest Minister Subodh Uniyal.
The picture of Oni village has drastically transformed in a matter of months. The town has been revitalized as a result of the G-20 conference, which finished on Saturday with the visit of foreign delegations. Mahipal Singh, a villager, stated that the Central Government chose their village for the G-20 summit. "It is a matter of pride for us." Oni village is located around 3 kilometers within the motorway.
Until March 2023, the access road connecting the motorway to the village was exceedingly narrow. "The villagers had to face many difficulties in reaching the village, but thanks to the G-20 meeting, this 3-kilometer link road has been widened," said village head Ravindra Pundir. The village's dilapidated internal roadways have been renovated. Apart from laying interlocking tiles, 40 solar street lights have been placed in the village, keeping the streets illuminated all night," Pundir explained. The community primary school now has XSmart classrooms and other amenities. While renovating the Anganwadi center, a contemporary kitchen was built. "A pottery bank is also being built in the village, where old utensils that are no longer in use will be collected and stored," Pundir explained.