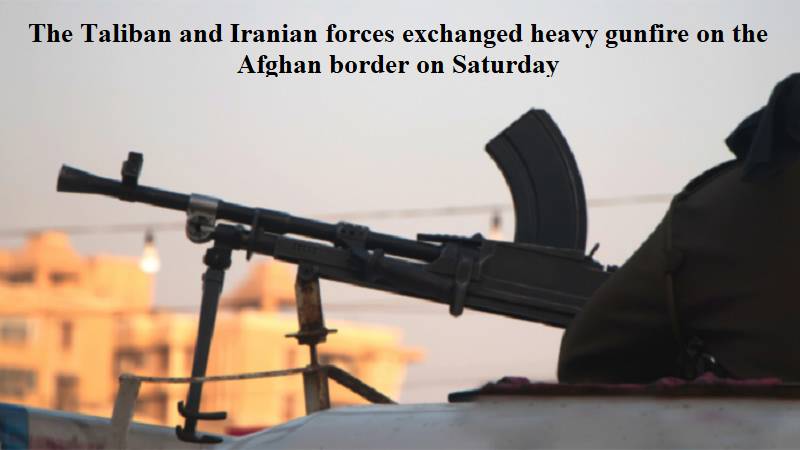 On Saturday, a clash between the Taliban and Iranian forces erupted along the Afghan border, resulting in casualties and injuries, and further escalating tensions between Kabul and Tehran over water rights. According to Iran's Deputy Police Chief Gen. Qassem Rezaei, the Taliban initiated the heavy gunfire on the border shared by Iran's Sistan and Balochistan provinces and Afghanistan's Nimroz province. The IRNA news agency reported that two Iranian border guards were killed in the incident.
As a result of the conflict, the Milak border crossing, an important trade route between Iran and Afghanistan, was closed indefinitely, as announced by the IRNA.
Gen. Ahmadreza Radan, Iran's police chief, issued a warning that Iran's border forces would respond decisively to any border violations and aggression, emphasizing that the "current authorities of Afghanistan" should be held accountable for their actions contrary to international principles.
In response, the Taliban-led administration in Afghanistan accused Iran of initiating the shooting. Afghan Interior Ministry spokesperson Abdul Nafi Takor stated that the clash resulted in the deaths of one Afghan and one Iranian, with others wounded. The spokesperson for the Afghan Defense Ministry, Enayatullah Khawarazmi, reiterated the Taliban's stance on seeking dialogue as the reasonable approach to resolving disputes, emphasizing that war and negative actions were not beneficial to any party.
The recent clash follows Iranian President Ebrahim Raisi's warning to Afghanistan earlier this month, urging them not to violate Tehran's water rights to the Helmand River. The issue of water rights has become a contentious matter between the two countries.
President Raisi emphasized that the Taliban should ensure that Iran's water rights based on international treaties are respected. He called for the Taliban to promptly provide Iran with its share of water.
On the same day as the clash, the Taliban's Acting Foreign Minister, Amir Khan Muttaqi, held a meeting with an Iranian envoy in Afghanistan to discuss the water rights of the Helmand River. The IRNA news agency acknowledged the meeting and expressed the belief that dialogue would lead to better resolution of issues between the two countries.