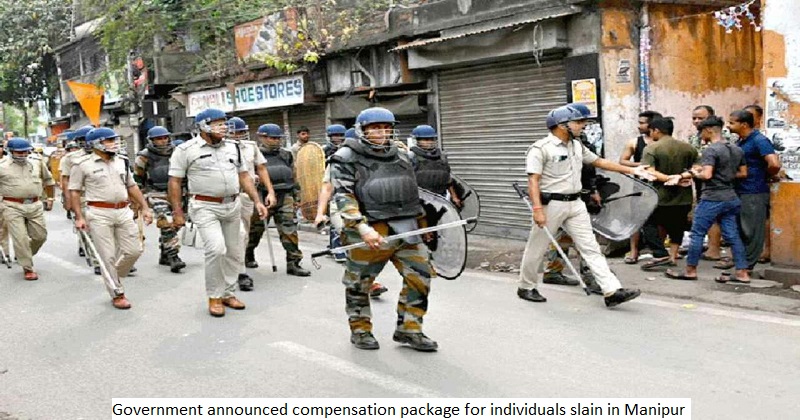 According to sources, the central and state governments have resolved to compensate people who died during the ethnic war in Manipur with Rs 10 lakh. A job will also be granted to a member of the family of those who perished in the rioting. Officials noted that the compensation sum will be shared equally by the center and the state. The decision was made late Monday night during a meeting between Union Home Minister Amit Shah and Chief Minister N Biren Singh. Officials stated that the decision to announce a compensation package was made at that meeting. Officials also stated that it has been determined to set up dedicated phone lines that will be utilized to refute rumor mongering, which has hampered the task of calming down the situation and bringing peace to the volatile state.
Shah's meeting also agreed that necessary supplies such as petrol, LPG gas, rice, and other food staples would be made accessible in huge numbers in order to keep costs down. The home minister arrived in Imphal late Monday night, escorted by Home Secretary Ajay Kumar Bhalla and Intelligence Bureau Director Tapan Kumar Deka. On Tuesday, Amit Shah will visit Churachandpur, the scene of some of the worst violence earlier this month, for a series of meetings with political and civil society leaders from both the Meitei and Kuki groups.
Ethnic confrontations erupted in Manipur on May 3 following a 'Tribal Solidarity March' in the hill regions to oppose the Meitei community's demand for Scheduled Tribe (ST) status. Since then, there have been waves of unrest, with the most recent round of skirmishes killing at least five people on Sunday. The eviction of Kuki people from reserve forest area had sparked a succession of smaller protests before to the violence.