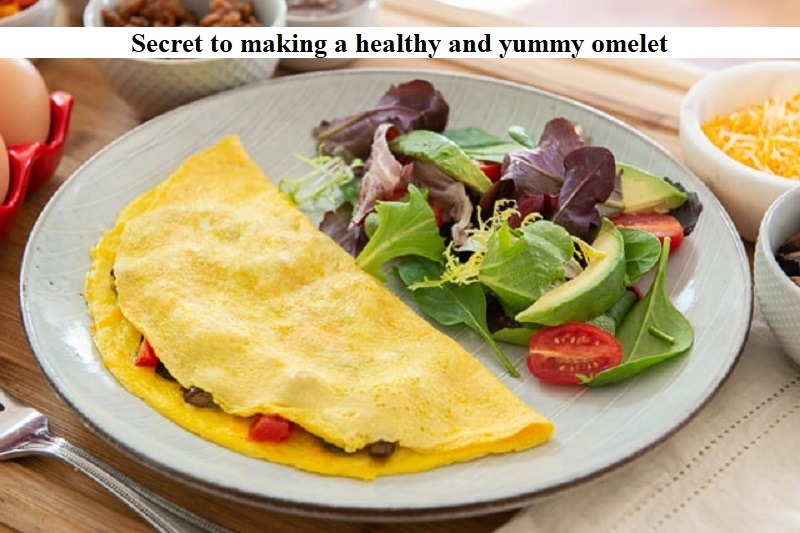 Omelets are a popular breakfast option worldwide, known for being easy to prepare, cook, and healthy for the body.
But what if we told you that you can make your omelet even healthier? Here's a guide to creating nutritious and satisfying omelets that will keep you feeling full for longer.
Mushroom Omelet:
Start by beating some eggs in a bowl and adding salt, black pepper, and a splash of milk.
In a pan, sauté properly cleaned and sliced mushrooms with butter. Then, add the beaten eggs to the mushrooms and cook them over low heat.
You can enhance the flavor by adding onions and coriander leaves to the mixture.
Masala Omelet:
Finely chop plenty of spring onions, onions, and green chillies. Beat 2-3 eggs in a bowl along with milk, salt, and black pepper. Pour the mixture onto a pan greased with butter.
Cook the omelet over low heat and consider using an omelet shaper to achieve the desired thickness and shape.
Mediterranean Omelet:
Blanch a few spinach leaves in butter or olive oil. Beat the eggs in a bowl and season with salt and pepper.
Pour the egg batter onto a pan greased with butter. Once it starts to cook slightly, add the spinach leaves, olives, oregano, and chili flakes on top.
Keep the heat low and carefully roll the omelet.
Cheese Omelet:
For a cheesy omelet, whisk 2 eggs thoroughly with salt, black pepper, and a generous amount of Parmesan cheese.
Pour the mixture onto a pan and cook over low heat. Sprinkle additional Parmesan cheese on top and cover the pan briefly to allow the cheese to melt.
Fold the omelet to enclose the melted cheese inside.
Vegetable Omelet:
This omelet takes a bit more time but is worth the effort. Finely chop your choice of vegetables and stir-fry them in butter.
Beat eggs in a bowl with salt and pepper, then slowly pour the mixture over the vegetables. Cook the omelet over low heat.
Feel free to add onions, cheese, and coriander leaves for added flavor. Cook the omelet slowly to ensure it is thoroughly cooked.
By following these variations, you can create delicious and wholesome omelets to start your day on a healthy note.