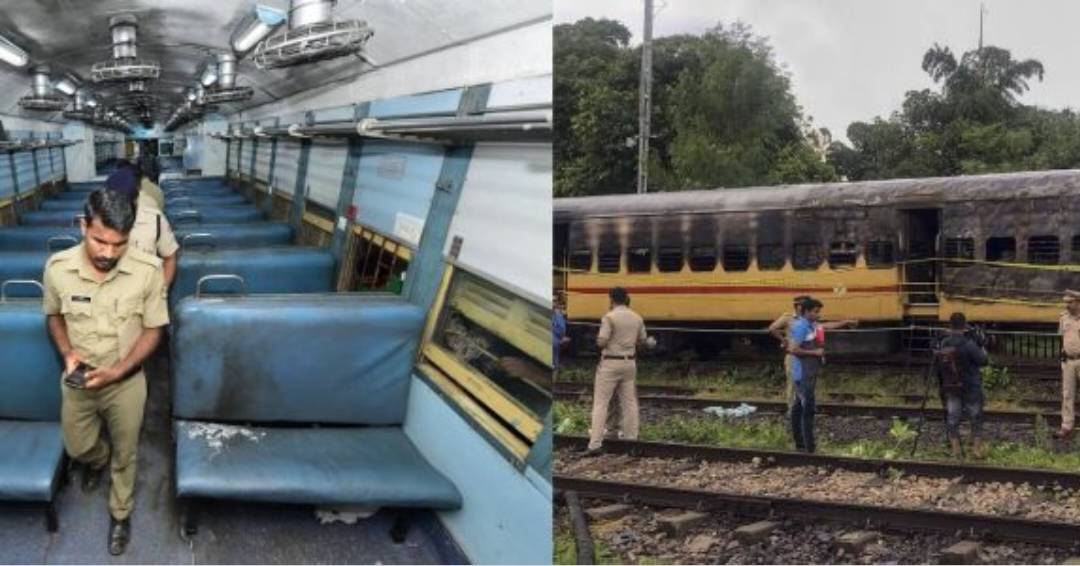 The National Investigating Agency (NIA) is investigating the intriguing connection between two train arson cases that have occurred in Kerala over the past few months. In both incidents, a coach of the Alappuzha-Kannur Executive Express was targeted during the night. The first incident took place on April 2 while the latest occurred at Kannur railway station on Thursday, resulting in three fatalities.
The NIA's interest in the latest case was piqued by a statement given by Shahrukh Saifi, the accused in the Elathur case, who reportedly confessed, "It will be executed either by me or somebody else." This revelation has led investigators to suspect the involvement of a potential terror network behind these arson attacks.
With the recent arrest of Pushanjit Sidgar, a West Bengal native, in connection with the latest train arson case, the NIA hopes to gather crucial leads and insights by interrogating him. CCTV footage captured a man with a fuel bottle approaching the stationary train in the early hours of Thursday, and the fingerprints found at the scene match those of Pushanjit.
Meanwhile, the NIA has intensified its probe by conducting raids in various districts of Kerala, including Kasaragod, Malappuram, Kozhikode, and Thiruvananthapuram. The NIA team, which had previously conducted searches in Bihar and Karnataka regarding a separate terrorist recruitment case, will now focus its efforts in Kerala. They have also been in contact with the NIA team from the Kochi unit, who are investigating the Elathur case.