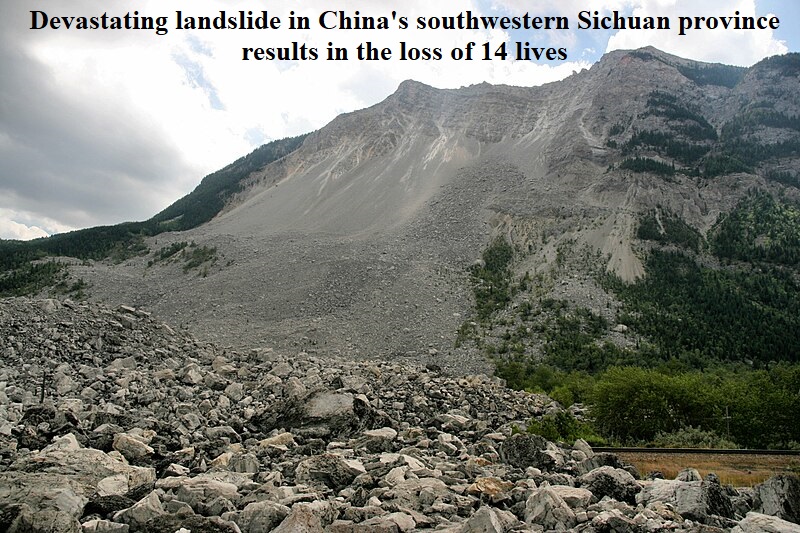 According to reports from Chinese state media outlet CCTV, a devastating landslide in China's southwestern Sichuan province has resulted in the loss of 14 lives, with five people still missing. The incident took place early Sunday morning in a mountainous area near Leshan city.
Rescue operations are currently underway, with more than 180 rescue workers dispatched to the scene to search for the missing individuals. Prior to the incident, Leshan city experienced heavy rainfall for two consecutive days, as indicated by weather tracking data.
In another tragic event that occurred in February of this year, an open pit coal mine in northern China collapsed under a landslide, leading to the deaths of at least four people, with 49 individuals reported as missing. The incident took place in the Inner Mongolia region, where work had been temporarily halted due to a previous landslide at the large facility. The initial collapse resulted in the burial of people and mining trucks under one of the pit walls. Subsequently, a second landslide occurred, further worsening the situation. The rescue operations involve around 900 rescuers equipped with heavy machinery.
The landslide caused a significant mound of debris, measuring approximately 500 meters in the east-west direction, 200 meters in the north-south direction, and reaching a net height of about 80 meters. This is not the first time the mine has experienced such a tragedy, as fatal landslides had occurred in 2015 and 2016.
Disturbing videos documenting the recent events have emerged, providing a glimpse of the magnitude of the disaster.