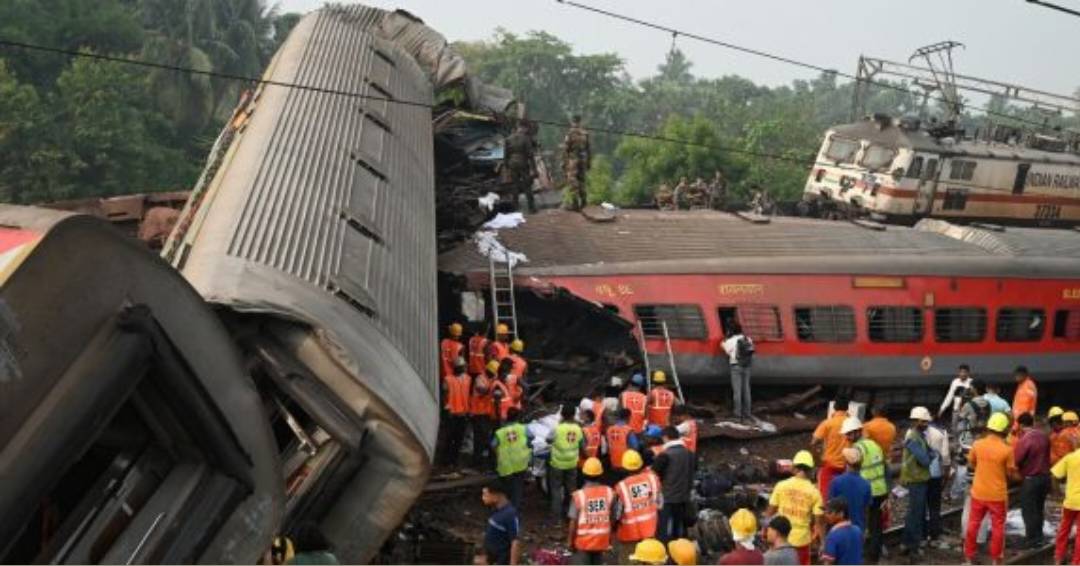 Railway Minister Ashwini Vaishnaw disclosed that the commissioner of railway safety has determined the cause of the tragic triple train accident, claiming over 300 lives. He stated to news agency ANI that a change in electronic interlocking was responsible for the incident. The minister further commented, "We have identified the cause of the incident and the people responsible for it. It happened due to a change in electronic interlocking. Right now our focus is on restoration."
Dismissing Mamata Banerjee's allegations, the minister clarified that the accident had no connection to Kavach. The exact death toll from the triple train crash on Friday has reportedly risen from 288 to 295, but this information is yet to be confirmed.
In the meantime, Health Minister Mansukh Mandaviya arrived in Bhubaneswar to visit the injured and assess the situation. According to reports, the crash occurred due to a malfunctioning signaling system. The Telegraph newspaper cited railway officials, stating that the Coromandel Express was mistakenly directed to the wrong tracks by the interlocking system, resulting in a collision with a parked goods train. The impact caused all 22 coaches of the Coromandel Express to derail, with three of them toppling over to the Down Main Line, coinciding with the passage of the Bengaluru-Howrah Superfast Express. The derailed Coromandel coaches then collided with the rear section of the Superfast Express, causing derailment of its last few coaches.
Additionally, Odisha Chief Minister Naveen Patnaik announced an ex-gratia compensation of Rs 5 lakh each for the families of those from the state who lost their lives in the accident, while Rs 1 lakh each will be provided to individuals who suffered serious injuries. This triple train pile-up near Balasore has disrupted passenger and goods traffic between crucial industrial centers. The incident, now regarded as one of India's worst train accidents, involved the Shalimar-Chennai Coromandel Express, Bengaluru-Howrah Superfast Express, and a goods train.