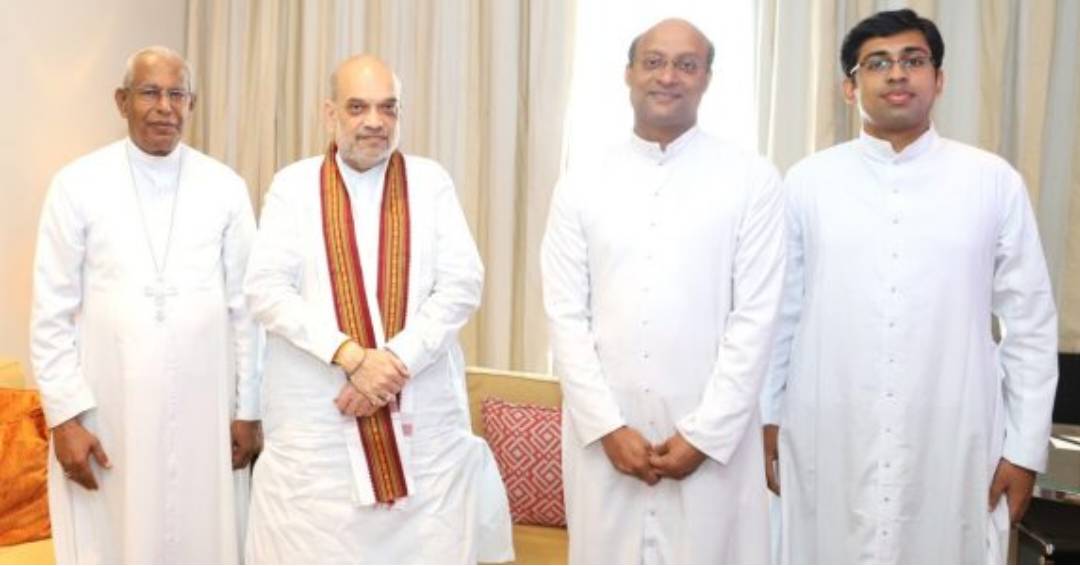 Union Home Minister Amit Shah made a visit to Kochi on Sunday and paid a visit to Mar Andrews Thazhath, the Metropolitan Archbishop of Thrissur. Shah, who was in the city for a private event, shared a photo of his meeting with the prominent Catholic bishop in Kerala. While the specifics of the meeting have not been disclosed, it is viewed as a possible continuation of the BJP's efforts to engage with the Christian community in the state.
This follows Prime Minister Narendra Modi's previous interactions with senior bishops during his visit to Kerala in April, where he met with Cardinal Mar George Alencherry and other spiritual leaders. The BJP has been actively reaching out to Christian families in Kerala, and Union Minister of State for Minority Affairs, John Barla, also had a meeting with Archbishop Thazhath as part of their outreach campaign.
In a separate event, Shah expressed his fondness for Kerala, stating that the state brings a sense of tranquility to his mind, and mentioned the influence of figures like Adi Shankaracharya, Ayyankali, Sree Narayana Guru, and Amritanandamayi on his sentiments. Notably, earlier this year, Shah had expressed concerns about the safety situation in Kerala.