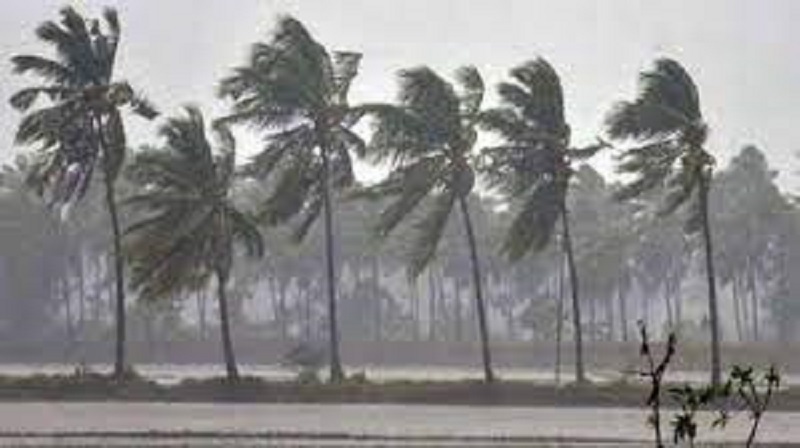 New Delhi: A cyclonic circulation which is set to develop into a low-pressure area over the southeast Arabian Sea and intensify in the next two days is expected to critically influence the advance of the monsoon towards the Kerala coast, the India Meteorological Department said on Monday.
The weather department, however, did not give a tentative date for the arrival of the monsoon in Kerala. 'Westerly winds over the south Arabian Sea continue to prevail up to 2.1 km above mean sea level. However, because of a cyclonic circulation over the southeast Arabian Sea, the cloud mass is more organised and concentrated over the same area and there has been some reduction of clouds off the Kerala coast in the last 24 hours. 'Also, under the influence of this cyclonic circulation, a low-pressure area is very likely to form over the same region during the next 24 hours. It is likely to move nearly northwards and intensify into a depression over the southeast and adjoining east central Arabian Sea during the subsequent 48 hours', the IMD said.
The formation and intensification of this system and its near northward movement are likely to critically influence the advance of the southwest monsoon towards the Kerala coast, the IMD said. The southwest monsoon normally sets in over Kerala on June 1 with a standard deviation of about seven days. In mid-May, the India Meteorological Department (IMD) said monsoon might arrive in Kerala by June 4. The southeast monsoon arrived in the southern state on May 29 last year, June 3 in 2021, June 1 in 2020, June 8 in 2019 and May 29 in 2018.
India is expected to get normal rainfall during the southwest monsoon season despite the evolving El Nino conditions, the IMD had earlier said. Northwest India is expected to see normal to below-normal rainfall. East and northeast, central, and south peninsula are expected to receive normal rainfall at 94%-106% of the long-period average of 87 centimetres.
According to the IMD, rainfall between 96% and 104% of a 50-year average of 87 cm is considered 'normal'. Rainfall less than 90% of the long-period average is considered 'deficient', between 90% and 95% is 'below normal', between 105% and 110% is 'above normal' and more than 100% is 'excess' precipitation. Normal rainfall is critical for India's agricultural landscape, with 52% of the net cultivated area relying on it. It is also crucial for the replenishing of reservoirs critical for drinking water apart from power generation across the country. Rainfed agriculture accounts for about 40% of the country's total food production, making it a crucial contributor to India's food security and economic stability.