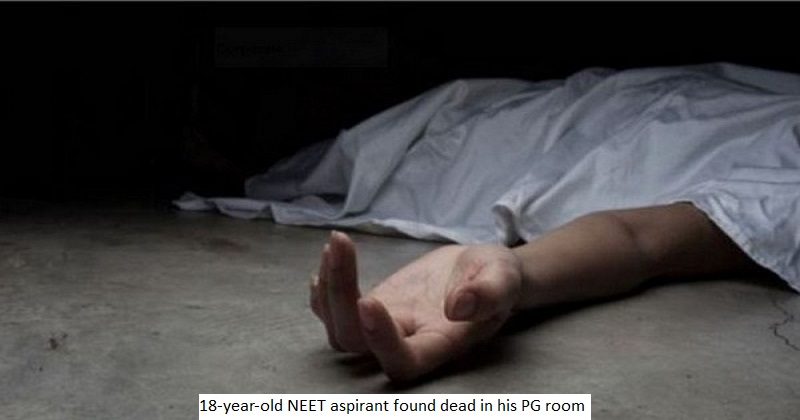 According to authorities, an 18-year-old NEET candidate from West Bengal who was studying for the medical entrance exam at a coaching institute here died on Wednesday morning after being discovered unconscious in his PG room. The student was rushed to MBS hospital by the PG owner after being found comatose on Wednesday morning, but doctors declared him dead, according to DSP Harshraj, circle officer of Mahaveer Nagar area.
According to him, the cause of his death is still being investigated. The deceased student, Paritosh Koheri, shared a room with another student. He said his flatmate had gone to the market in the morning and when he returned to the room after around 20-25 minutes, he discovered Paritosh unconscious at the room's door.
The officer went on to say that the deceased was transported for a postmortem once his family members arrived. The student had been residing in PG for around four months before being admitted to a coaching institute to prepare for the medical entrance exam, according to the DSP. Awadesh Singh, a sub inspector at Mahaveer Nagar Police Station, claimed Paritosh's flatmate also took online training. Though the cause of the student's death was not immediately evident, there has been a string of suspected suicide fatalities since the NEET-UG 2023 on May 7. Five such suicides were reported in May, bringing the total to ten since the beginning of the year.