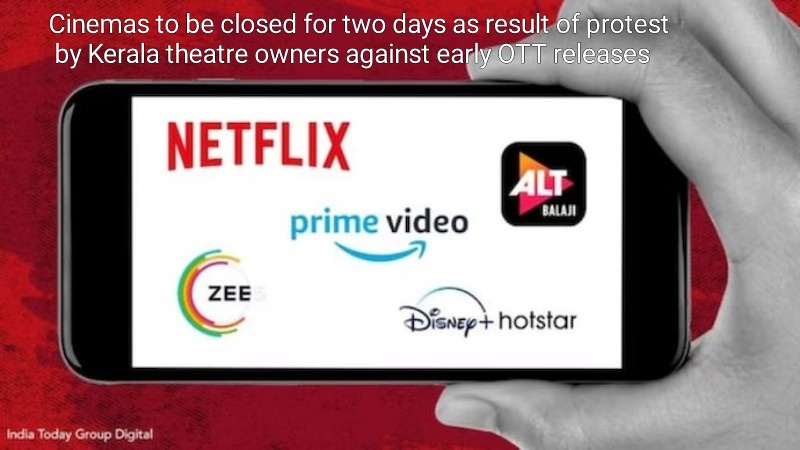 Cinemas will be closed for two days (June 7 and 8), as a form of protest against the early release of films on OTT platforms in Kerala.
Under the direction of the Film Exhibitors United Organisation of Kerala (FEUOK), the decision was made during a gathering of theatre owners in Kochi.
The protest will continue, according to FEUOK president K Vijayakumar, because the group wants the state government to take favourable action on the concerns they have brought up.
He explained that they had asked the state government to issue a decree prohibiting the screening of any movie on OTT until a certain period of time following its theatrical debut.
'But the government has not taken a decision on this issue. The reason behind films not attracting crowds to theatres is the perception that they can easily access the films on their personal devices within a few days of their release. This has been affecting the business of cinema halls,' he said.
An OTT release may only take place 42 days after a screening in a theatre, according to the theatre owners.
They went on to say that producers of films like '2018: Everyone is a Hero,' which brought in substantial sums of money, were breaking this agreement. The union also accused actors who had become producers of being motivated by profit for selecting an OTT release just a few days after it had been released theatrically.
The theatre owners also stated that if the government and the relevant organisations did not reach a favourable conclusion within twenty days of the strike, the theatres will be shut down permanently.