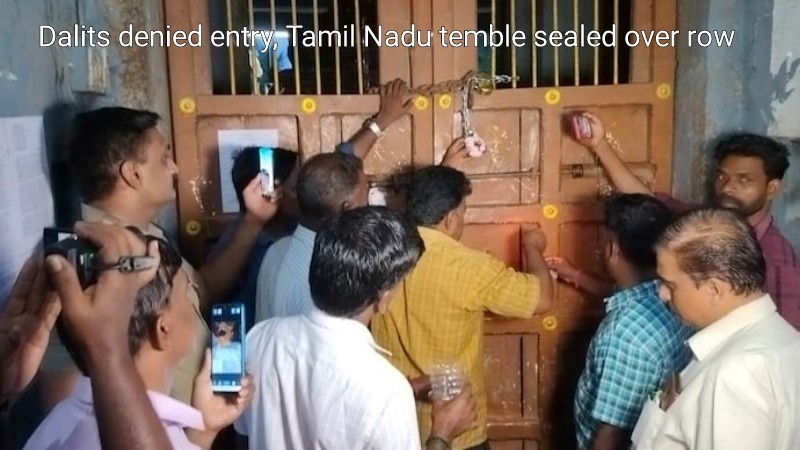 District officials in Tamil Nadu's Villupuram district sealed the Droupadi Amman Temple on Wednesday out of concern for law and order issues, despite the fact that the conflict between the dominant caste and the Dalits is still raging. An argument broke out in April of this year after the Dalits were denied access to the shrine.
Despite the district administration holding numerous rounds of negotiations to end the deadlock, no peaceful resolution to the problem could be achieved. The Hindu Religious and Charitable Endowments (HR&CE) department is in charge of overseeing the temple.
According to police officials, a member of the Dalit group entered the temple in April of this year, which the ruling caste disapproved of. The Dalits were then prevented from accessing the shrine after this.
At least four FIRs have been filed since then as a result of tension between the two populations. The shrine was so locked by the authorities to avoid issues with law and order.
Police officers were stationed in the village to reinforce the vigil and stop any untoward incidents.
In the meantime, on Monday, Villupuram MP D Ravikumar and the other party leaders sent a letter to District Collector C Palani pleading for the temple to accept all worshippers without regard to caste.