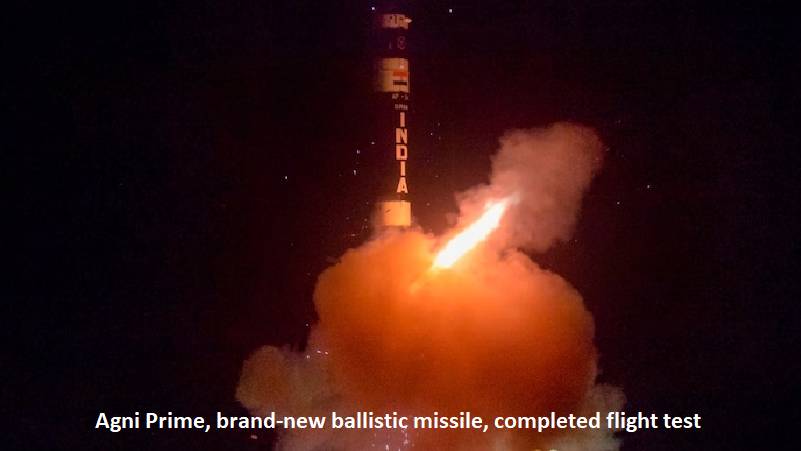 On June 7, 2023, at almost 7.30 p.m., the Defence Research and Development Organisation (DRDO) successfully conducted a flight test of a brand-new ballistic missile called 'Agni Prime' from Dr. APJ Abdul Kalam Island off the coast of Odisha.
All objectives were satisfactorily proven during the flight test. After three productive developmental tests of the Agni Prime missile, this was the first pre-induction night launch carried out by the users, proving both the accuracy and reliability of the system.
In order to gather flight data across the whole trajectory of the vehicle, a multitude of range instrumentation, including radar, telemetry, and electro-optical tracking systems, were deployed at various sites, including two downrange ships at the terminal position.
The technology was introduced into the Indian Armed Forces as a result of the successful flight test, which was observed by senior officials from DRDO and Strategic Forces Command.
Defence Minister Rajnath Singh commended the DRDO and the Indian Armed Forces on the next generation ballistic missile 'Agni Prime's'success and textbook performance following the flight test.
The teams from the DRDO laboratories and the users involved in the test launch were recognised for their contributions by the Secretary of Defence Research and Development and the Chairman of the DRDO.