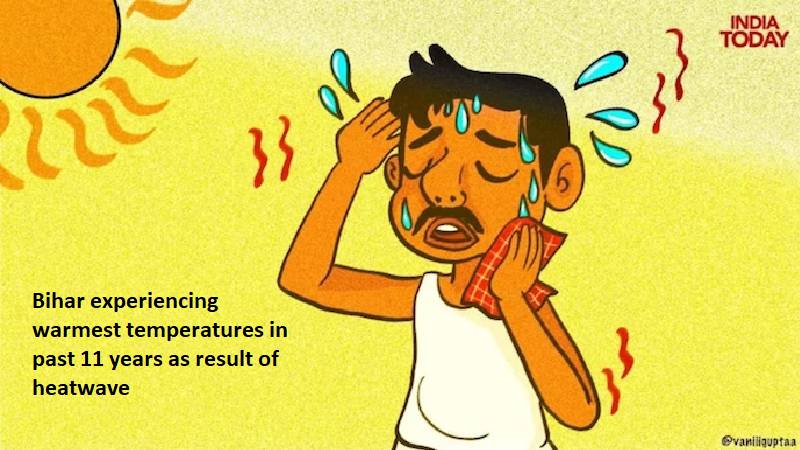 As the mercury surpassed 44 degrees Celsius in at least 10 districts of the state, smashing the previous 11-year record, a severe heatwave gripped parts of Bihar.
On June 7, Bihar experienced its warmest maximum temperature in 11 years. Heatwave conditions are present in 29 districts of the state as a result of the ongoing temperature increase.
In 11 districts, including Patna, Purnia, West Champaran, Supaul, Araria, Bhagalpur, East Champaran, Sheikhpura, Khagaria, and Katihar, a severe heatwave is expected to last until Thursday, according to the India Meteorological Department (IMD).
Additionally, these areas saw hot, strong winds with speeds between 13 and 21 km/h. In the meantime, the state's top temperature exceeded 44 degrees Celsius in ten districts.
The weather service has issued a severe heatwave warning for 13 regions of the state through June 10, citing no appreciable relief in the following days. However, the next few hours are likely to see very light rain.