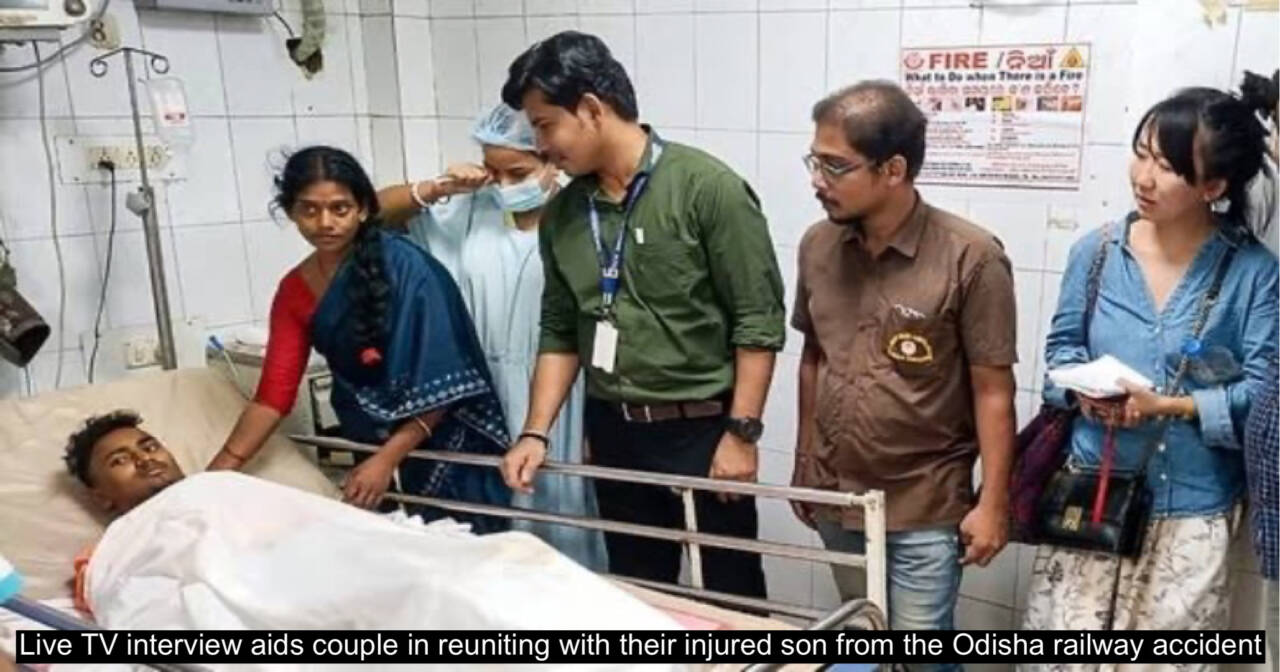 A live television interview of a Nepali couple broadcast from one hospital assisted them in locating their minor son, who was injured in the June 2 Odisha railway tragedy and is being treated at another hospital. Ramananda Paswan, a 15-year-old boy recovering in the intensive care unit of a hospital here, spotted his parents on a news channel on a television set in the room and informed authorities. According to an official, the hospital then arranged the reunion of the youngster, who was travelling on the ill-fated Coromandel Express, with his parents, who travelled from Nepal in search of him after learning about the catastrophe that cost 288 lives.
"I am happy to have found my son." He was travelling with three of our family members. They were all killed in the disaster. "He, on the other hand, miraculously escaped with only minor injuries," said the boy's father, Hari Paswan. Hari and his wife had arrived in Bhubaneswar and had been visiting one hospital after another in search of their son. They came across a journalist from a local TV news programme who reported on their ordeal while in AIIMS, Bhubaneswar. Ramananda recognised his parents after seeing the report on television in his room. He informed the hospital's administration.
"The hospital contacted the TV station's office, obtained the videos, and double-checked with Ramananda to confirm his parents." Following this, hospital officials were able to reunite Ramanada with his parents," SCB Medical College Emergency Officer Dr. BN Moharana told PTI.  "Emotional moment for us that a 15-year-old Nepalese boy Ramanand Paswan, who was a victim of the Baleswar Train tragedy, miraculously found his parents," the hospital tweeted.