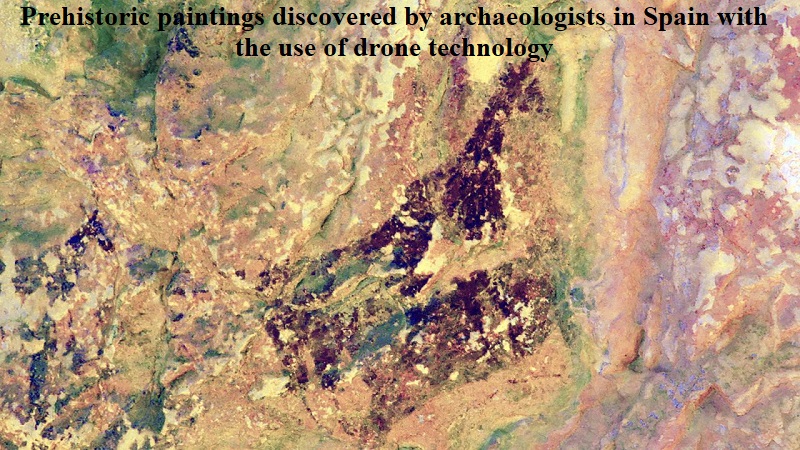 Archaeologists in Spain have used drone technology to discover prehistoric paintings in remote caves in the eastern part of the country.
By employing drones, the researchers were able to gather evidence of cave paintings dating back 5,000 to 7,500 years, according to a statement from a team at the University of Alicante, Spain. The findings were published last month in the Spanish scientific journal Lucentum.
The use of drones allowed the team to explore areas that would otherwise require complex access routes or climbing, as mentioned in the statement.
The lead author, Francisco Javier Molina Hernández, an archaeologist at the University of Alicante, explained that the team found their first results within a few days of flying the drones in a quarry located in the Penàguila municipality in Alicante. This area is known for housing various groups with prehistoric art.
Upon verification by climbers, the site was found to contain a large number of painted figures in different styles, including stylized human figures and animals such as goats and deer that appeared to have been injured by arrows, according to the statement.
Hernández, along with two other archaeologists, Ximo Martorell Briz and Virginia Barciela, conducted the research.
The decision to use drones was driven by the fact that accessing caves in rugged geographical areas had posed risks to the researchers' lives. Many other caves have remained unexplored due to their inaccessible locations, Molina explained.
The discovery of these cave paintings is considered one of the most significant in the Valencia region in recent decades due to the abundance of figures observed. It also suggests that prehistoric humans developed sophisticated climbing techniques, possibly using ropes or wooden scaffolding, to access these caves for reasons related to sunrise or territorial control.
The team plans to use more powerful drones to capture higher quality images and extend their research to other regions of Spain, Portugal, and other parts of Europe, Molina stated.