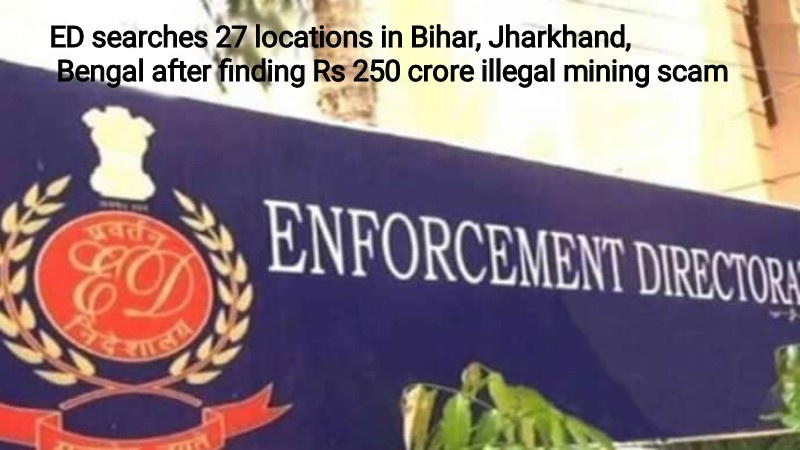 In Bihar, two private companies were involved in an illegal mining scheme worth Rs 250 crore, according to officials. After conducting searches at 27 locations, the agency also seized property documents worth Rs 11 crore and Rs 1.5 lakh in cash.
The Broadson Commodities Private Limited, Aditya Multicom Private Limited, its directors, and chartered accountants' Patna-based offices were searched. The investigation agency also carried out raids in Kolkata, Dhanbad, and Hazaribagh (Jharkhand). During the inspections, the authorities also found fixed deposits worth Rs 6 crore and closed 60 bank accounts.
The ED started its probe based on a number of FIRs that the Bihar Police had filed against the companies and their directors. The FIRs were filed as a result of complaints made by the mining department of Bihar against Broadson Commodities Pvt Ltd and Aditya Multicom Private Limited and their directors for illegal sand mining and its sale without using the departmental pre-paid transportation, e-Challan, issued by the Mining Authority of Bihar. This resulted in a significant loss of revenue to the government exchequer of Rs 250 crore.
'The search operation has resulted in the discovery of cash, incriminating documents like sale deeds of properties purchased, FDRs in the name of companies and their directors. Other incriminating physical and digital material found during the search has also been seized for further examination,' said the ED.