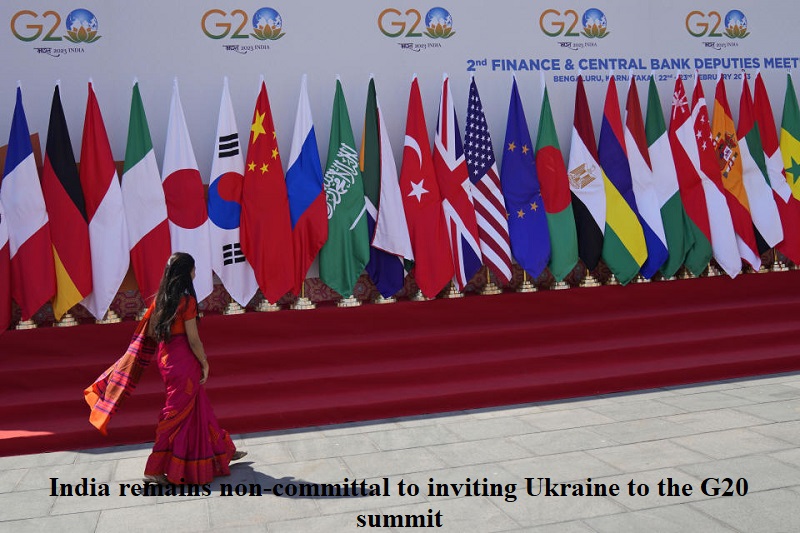 India has not extended an invitation to Ukraine for the upcoming G20 summit in New Delhi later this year. External Affairs Minister S Jaishankar clarified this during a special briefing commemorating nine years of the Narendra Modi government. According to Jaishankar, no invitation has been sent to Ukraine as the G20 is exclusively for its members. He stated that the list of invitees has not been reviewed, nor has there been any communication regarding Ukraine's participation.
Jaishankar's statement puts an end to speculations about Ukrainian President Volodymyr Zelensky addressing the G20 countries during the summit. This is consistent with Jaishankar's previous assertion that the G20 is not a platform for discussing international peace and security matters. While he acknowledged the importance of such issues, he emphasized that the G20 primarily focuses on topics like food and energy security, as well as green financing for nations.
India has taken a different approach to contribute to the G20 agenda by introducing novel ideas. For example, they have proposed global skills mapping, which analyzes the distribution of skills and demands across different regions of the world. This initiative aims to bridge the gap between skills and demands, offering a unique avenue for the G20 to explore.
In April, Ukraine's first deputy foreign affairs minister, Emine Dzhaparova, visited New Delhi in an attempt to secure Ukraine's participation in the G20 summit. However, Jaishankar's recent statement dealt a blow to Ukraine's hopes. The differences between India and Ukraine over the Ukrainian conflict have proven difficult to reconcile, making it challenging for Ukraine to be included in the summit.
Considering that Russian President Vladimir Putin is expected to attend the G20 summit in New Delhi, it was always unlikely for Ukrainian President Zelensky to address the gathering. Even after the foreign ministers' meeting held in March, India stated that the differences over Ukraine could not be resolved.
The G20, composed of the world's 19 wealthiest nations and the European Union, represents a significant portion of global economic output and population, accounting for 85% and two-thirds, respectively.