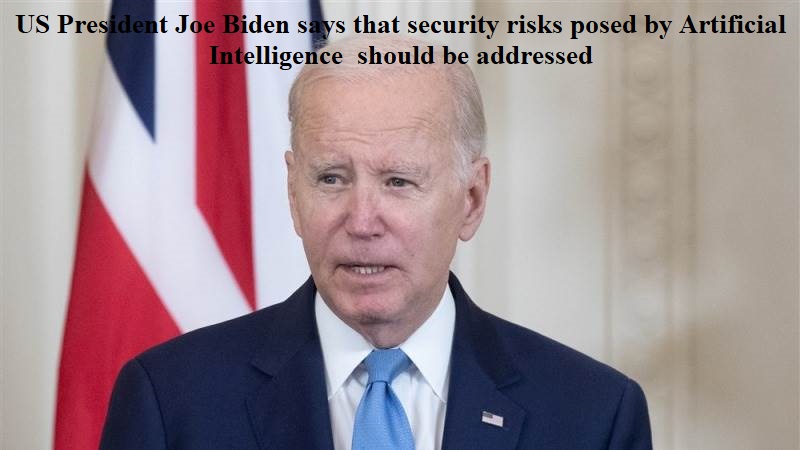 US President Joe Biden emphasized the need to address the security risks associated with Artificial Intelligence (AI) during a joint press conference with British Prime Minister Rishi Sunak on June 8. Biden described the potential technological change brought by AI as unprecedented in human history.
Prime Minister Sunak stated that the US and UK have agreed to collaborate on ensuring AI safety. He mentioned that the discussion between the two leaders focused on guaranteeing the safety of AI and other emerging technologies. Sunak also announced that the UK would host the first global summit on AI safety, aimed at addressing the risks posed by AI through global action.
The previous meeting between Biden and Sunak occurred last month in Hiroshima, Japan, during the Group of Seven (G7) summit. They had also met in Belfast in April and San Diego in March.
During the joint press conference, President Biden expressed confidence in the US's commitment to support Ukraine in its conflict with Russia for as long as necessary. Some Republican lawmakers have raised concerns about providing indefinite assistance to Ukraine, but Biden affirmed that he believes the funding necessary to support Ukraine will be available.
The conflict between Russia and Ukraine began in February of the previous year, with Russia invading Ukraine. After initial territorial gains by Russian forces, they faced setbacks due to counterattacks by Ukrainian forces. Western countries, led by the US, have provided significant financial and military assistance to Ukraine, which has contributed to Ukraine's success in defending its territory.
Prime Minister Sunak also condemned a knife attack in a park in the French Alps during the press conference. The attack injured four preschool children, including one from the UK. Sunak expressed sympathy for those affected by the attack, emphasizing the solidarity between the UK and France in the face of such acts of violence.